Published on March 29, 2021 by Sean Flynt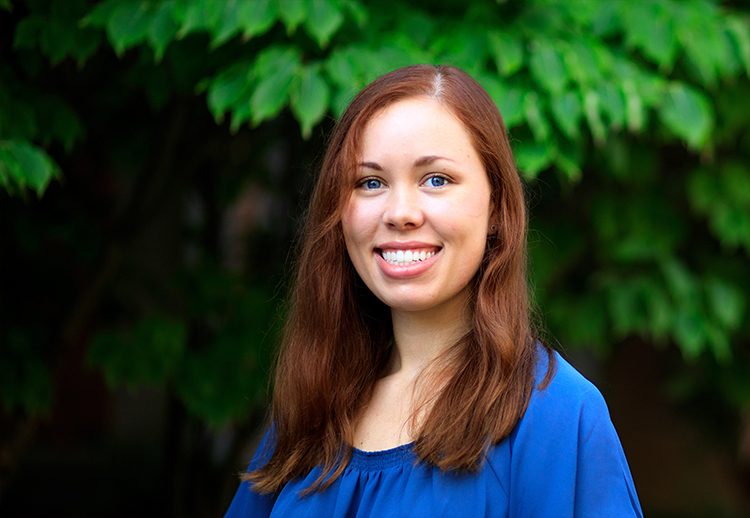 Junior Samford University chemistry and biochemistry double-major Sydney Bottcher of Gulf Breeze, Florida, has earned a 2021-2022 Goldwater Scholarship, one of the nation's oldest and most prestigious academic honors. Out of 1,256 nominations, Bottcher is one of 410 students in the U.S., and one of only seven in Alabama, named to the latest class of students who show exceptional promise for becoming research leaders in the natural sciences, engineering and mathematics. Each Goldwater Scholar receives an annual scholarship of up to $7,500.
"The Goldwater Scholarship is arguably the nation's top program for recognizing our best young scientists and engineers," said Emily Hynds, Goldwater Campus Representative and associate dean of Samford's Howard College of Arts and Sciences. "Students must be nominated by their institution to apply and then must go through a rigorous application process. In this process, applicants must clearly articulate their knowledge of their current research area and they must also demonstrate a solid commitment to pursuing a career in research." Bottcher has met those standards not only through outstanding performance in her required academic work, but also by making the most of Samford's emphasis on undergraduate research. In addition to her ongoing research, she co-authored an article for a peer-reviewed academic journal.
Bottcher, a Howard College Ambassador, John Howard Scholar and chemistry and biochemistry tutor, said her research advisor, professor Dale Wilger, was instrumental in helping her develop a career path and earn the Goldwater honor. "I began working in his research lab during my second semester at Samford, and since then he has fostered my passion for organic chemistry and my desire to pursue a research career," she said. Wilger also encouraged her to explore the wide variety of subdisciplines within the field of organic chemistry and helped her refine and articulate her future goals for the personal statement that is a significant component of the Goldwater selection process.
"I am extremely honored to have been selected as a Goldwater Scholar," Bottcher said. "To be included in this elite group is a huge milestone in my academic journey." She also expects the honor to open doors as she begins applying for graduate schools. As she continues her education, she plans to earn a Ph.D. in chemistry, with a focus on organic chemistry, aiming ultimately at a career in higher education so she can research natural product synthesis and medicinal chemistry and also teach. "I have had the opportunity to work as both a tutor and teaching assistant during my time at Samford, and I love sharing my passion for chemistry with others," she said. "As a professor, I hope to inspire the next generation of chemists as the faculty in Samford's Department of Chemistry and Biochemistry have inspired me."