Published on March 31, 2021 by Sean Flynt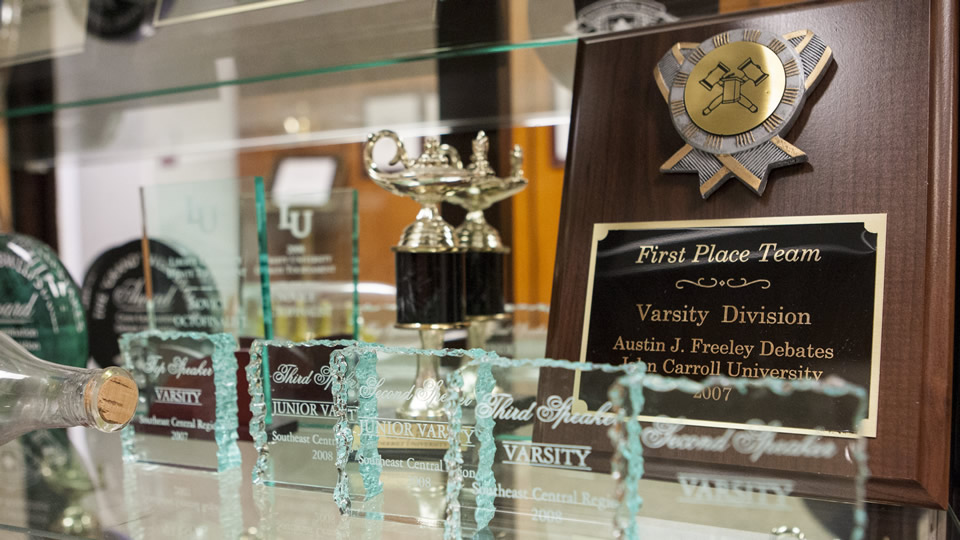 Samford's debate program earned the rare honor of fielding two teams at the National Debate Tournament (NDT) March 26-30. Program leaders said that has occurred only about 10 times in the long and distinguished history of Samford debate.
The Samford team of Sawyer Emerson and Maddox Gates defeated teams from Harvard University, Purdue University and Southwestern University in addition to Liberty University's top ranked squad.
The team of Alyssa Gregory and Joey Tarnowski defeated teams from Binghamton University, New York University and Indiana University, and held Harvard University to a split decision. 
The exceptional performance at the NDT punctuates an exceptional year. Samford qualified for the 2020 NDT, but the event was canceled due to COVID-19 restrictions. The debate program adapted quickly, offering its popular Summer Debate Institute online for the first time and taking part in virtual debates through the 2020-21 season.
Elevated to the 2020 Harvard Round Robin Tournament with only an hour's notice, the debaters made the most of that opportunity and continued to shine, finally earning the dual NDT spots. Emerson and Gates ended the season ranked seventh in the U.S. by the American Debate Association. Overall, the Samford squad was ranked twelfth in the nation.
Director of debate Ryan Galloway said the program is already planning for 2021-22, with registration underway for the online Summer Debate Institute and the prospect of an exciting new mix of debaters. "We've had a truly historic season," he said, "and we look forward to next year, with all of our returning debaters and new recruits."