Published on September 13, 2021 by Sean Flynt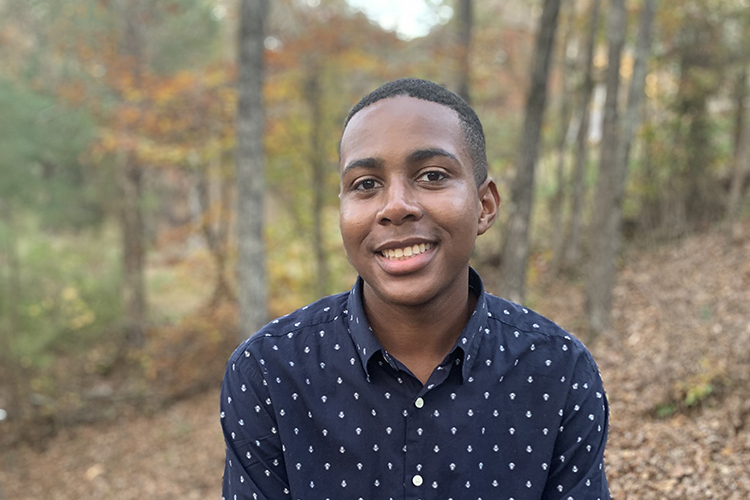 Samford University math major and biology minor Zach Overton was named a U.S. Department of Agriculture (USDA) Wallace-Carver Fellow this spring. The honor offers exceptional college students the opportunity to collaborate with world-renowned scientists and policymakers through paid fellowships at leading research centers and offices. Overton spent his fellowship summer working on a research project for the USDA Agricultural Research Center, collecting soil temperature information in order to determine the effects of climate change on soil conditions.
Overton said his academic interests were similar to his father Anthony's, who serves as chair of Samford's Department of Biological and Environmental Sciences. "I grew up around lots of research, professors and scientists in various disciplines of biology," he said. His experience at Samford led him to applied mathematics and statistics, but that study has enriched his biology interests rather than replaced them.
Although Overton's summer work was not technically a mathematics research experience, it encouraged his interdisciplinary interests and confirmed that mathematics can enrich various disciplines and industries. "I truly believe now that numbers and data are present in every field of work," Overton said. "This summer, working with lots of general data, graphs and maps definitely helped narrow down what I would like to work with in the future. No matter what field or application of mathematics I work in, I definitely see myself working with various graphs, data sets and plenty of numbers."
Overton has participated in Samford's Inspiring Minorities to Pursue Academics and Community Together (IMPACT) program, which promotes a successful social and academic experience to underrepresented groups at Samford. The goal of the program, developed by the Office of Diversity and Intercultural Initiatives, is to increase the academic, career and social success of first year minority students by helping develop a sense of community. Peer mentoring is an ongoing component of the program, and compliments the faculty mentoring Howard College of Arts and Sciences emphasizes in every discipline.
Overton said Samford's liberal arts foundation also helped prepare him for an interdisciplinary career and the challenges of the fellowship. "The Samford education experience requires you to engage in coursework and ways of thinking you may not always be comfortable with," he said. "Whether it is the Cultural Perspectives curriculum or general education requirements needed for your major, if you are willing to apply this knowledge to your own life it can truly make you a well-rounded person. This, to me, was the pivotal piece that allowed for me to explore career opportunities, such as this USDA fellowship, that I never would've considered."