Published on March 31, 2021 by Sean Flynt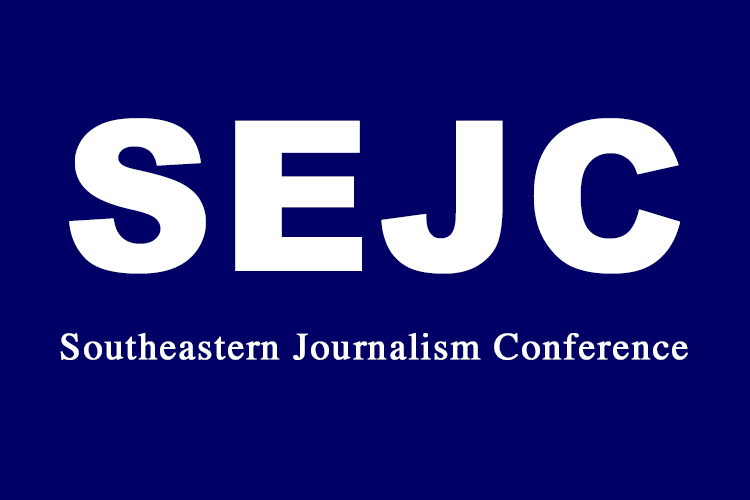 Samford University journalism and mass communication students earned honors across a range of categories in Southeast Journalism Conference (SEJC) competition in March. Their work was among 370 entries from 27 schools.
The Samford honors included:
First Place, Best Magazine: The Local
First Place, Best Magazine Writer: Kaitlyn Baker
First Place, Best Research Paper: Win Liggett
Second Place, Feature Writer: Kaitlyn Baker
Third Place, Best Magazine Page Layout Designer: Gunnar Sadowey
Third Place, Best Public Service Journalism: Joint Crimson/ Samford News Network coverage of the Black at Samford and Black Lives Matter stories on campus.
Fifth Place, Special Event Reporter: Kate Young
Fifth Place (tie,) Press Photographer: Sarah Watlington
Sixth Place, College Journalist of the Year: Katy Beth Boyers
Sixth Place, Best News Writer: Selah Vetter
Eighth Place, Best College Website: The Samford Crimson
Tenth Place, Arts & Entertainment Writer: Moriah Mason
Tenth Place (tie,) Best Sports Writer: Gunnar Sadowey
Fourteenth Place, Feature Writer: Mackenzee Simms
Professor Clay Carey noted that this year's awards continue a long tradition of SEJC honors.
The Local and its predecessor, Exodus (1998 to 2015,) have placed in the top four in SEJC's Best Magazine Category in nine of the past 10 years.
Samford students have placed in the top three in the Journalism Research category in eight of the past nine years. Liggett is the sixth Samford student to place first in that category since 2012.
Samford students have also fared well in the SEJC Best Magazine Writer competition, finishing in the top three every year since 2014. Baker is the fourth Samford student to finish first in that category in the past six years.
"It's always gratifying when our student journalists receive these special recognitions," Carey said. "To me, it's even more special this year because the last academic year was such a struggle for so many members of our campus community, including the staff of The Local."
The magazine's staff disbanded in the middle of production due to COVID-19 restrictions, but adapted to the challenge. "Even though they were dealing with so much turmoil in their academic and personal lives, they remained committed to the goal of creating a high-quality magazine," Carey said. "These SEJC recognitions are evidence that they achieved that goal."