Published on May 28, 2021 by Sean Flynt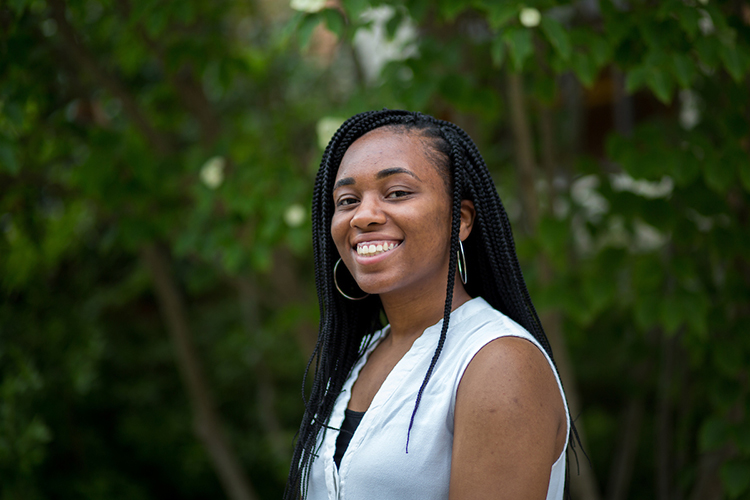 Samford University communication and media student Camille Womack has earned the American Advertising Federation's Mosaic Award for the organization's District 7, representing 19 affiliate advertising clubs and federations in Alabama, Georgia, Louisiana, Mississippi and Tennessee. The Mosaic Awards recognize companies, agencies and individuals whose commitment to diversity and inclusion is evident through their creative work and organization-wide initiatives. Past recipients have embraced advanced marketing techniques and business practices and have developed diversity programs that not only help improve the bottom line, but also secure a relevant role in a continuously evolving corporate environment.
Womack has a minor in film production, and was named Outstanding Film Production Student in the Department of Media and Communication spring honors. Also this spring, she created the documentary film Black Women Speak and screened it at Birmingham-Southern College's Hilltop Film Festival of Diversity and Inclusion. The film, adapted from a project completed for professor John Marc Green's Documentary Film Production course, features unfiltered conversations with four young black women about their experiences with racism in education, the workplace, society and media. Womack also contributed to the award-winning student magazine The Local.
"Camille's intellect, endeavor and demonstrated leadership in the classroom, as well as her ability to juggle many spinning plates, uplifts others around her to be their best," the organization wrote in its announcement of the honor. "AAF Birmingham foresees an exciting career in advertising for this winner!"