Published on July 19, 2021 by Sean Flynt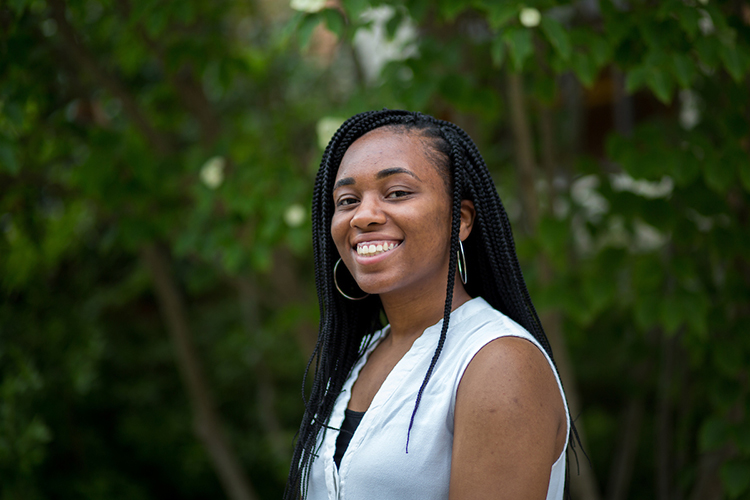 Samford University communication and media student Camille Womack was named Student of the Year by the Birmingham chapter of the American Advertising Federation (AAF) June 23. The award recognizes the great potential of local students of marketing, advertising, design communications, journalism, or another advertising-related field. It was Womack's second AAF honor in recent months. In May, she earned the organization's Mosaic Award for AAF District 7, representing 19 affiliate advertising clubs and federations in Alabama, Georgia, Louisiana, Mississippi and Tennessee.
Womack has a minor in film production, and was named Outstanding Film Production Student in the Department of Media and Communication spring honors. Also this spring, she created the documentary film Black Women Speak and screened it at Birmingham-Southern College's Hilltop Film Festival of Diversity and Inclusion. The film, adapted from a project completed for professor John Marc Green's Documentary Film Production course, features unfiltered conversations with four young black women about their experiences with racism in education, the workplace, society and media. Womack also contributed to the award-winning student magazine The Local.