Published on August 17, 2020 by Ashley Smith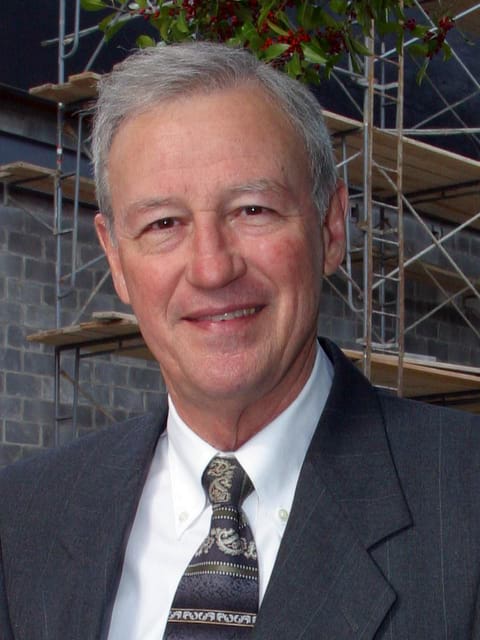 Samford School of the Arts celebrated its graduates on Saturday, August 15, 2020 with a virtual ceremony at 1:30 p.m.  Students gathered from afar to hear their names read and mark the many accomplishments from their time at Samford.  President Andrew Westmoreland and Dean Joseph Hopkins presided over the graduation.
The ceremony included remarks by Dean Emeritus Milburn Price who served Samford from 1993-2006 as dean of the School of Performing Arts but continued as the conductor of the Samford Orchestra until 2011.  He emphasized the critical role arts play in today's world and how creativity and the arts can "lead us toward solutions," especially in the wake of COVID and racial injustice.
Price spoke to the gifts each graduate offered and touched on the lines of an anonymous mid-nineteenth century poet who wrote "God gave us the arts—the soul's own speech." Price said, "Soul-speech—that is what you have to offer to the world.  You speak it in differing dialects and through differing media, representing the various skills you have developed and knowledge you have acquired in your particular area—or areas—of expertise."
He encouraged the graduates to be lifelong learners, to stay flexible and to never lose the joy of artistic engagement.  He concluded with sound advice, "Take the gift of artistry that is within you—your own personal, creative 'soul- speech.'  Develop it . . . use it . . . share it . . . and enjoy it for a lifetime!"           
The program conferred the following degrees: 12 Bachelor of Arts, 29 Bachelor of Fine Arts, 7 Bachelor of Music, 3 Bachelor of Music Education, 2 Master of Music, 3 Master of Music Education.
School of the Arts graduates are scattered across the United States and sharing their "soul- speech" in a variety of ways from worship leaders, teachers and teaching artists, musicians, theatre professionals, graphic designers, interior designers, and studio artists to continuing their education in graduate programs. Hopkins wished the students well and said, "COVID has presented a challenging environment but our artists are using their creativity in unique ways, and we applaud their success at Samford and their many future contributions."