Why Pursue a Sports Business MBA in Brock School of Business?
 A recent survey of 2,000 sports industry executives revealed that earning a sports-oriented degree from a business school is the #1 piece of advice they would give aspiring students pursuing a career in the front office of a professional sports team.
The Brock School of Business sports business MBA concentration prepares our graduates for jobs on the business side of the sports industry. Recent Brock School of Business graduates have received employment offers at organizations such as the Houston Texans, Green Bay Packers, Watford F.C., ESPN, lululemon, Carolina Panthers, Adidas, Atlanta Hawks, New Jersey Devils, Portland Trailblazers, Hibbett Sports, Indianapolis Colts, and many others. 
Advance Your Career in Sports — On Campus or Online
Alabama's only AACSB accredited sports business program can be completed on campus in the evenings or online, giving you flexibility to meet your personal and professional obligations while preparing for a career in the sports industry.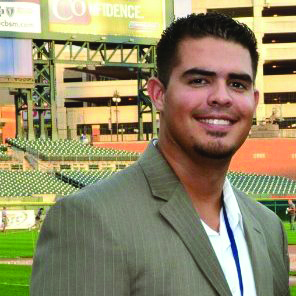 Having a degree from an accredited business school is huge in this industry. Building a successful team on the field is intricately tied to success in the front office. My degree from the Brock School of Business, prepared me to handle critical activities for my organization and provides a strong foundation for any job on the business side of the sports world. Giovanni Hernandez, Samford University Alum, Manager, International Baseball Operations, MLB
Preferred Sports Internship Opportunities for Students
The Brock School of Business sports business MBA concentration offers a variety of ways to gain experience and insight into the industry. Students take a sports industry career preparation class in which they gain invaluable networking experience with industry executives.
Also, Brock School of Business partners with sports organizations represented on our sports business advisory board to offer paid internships to our top-performing students as part of the Preferred Sports Internship Program. Recent internships have included the NFL, Nashville Predators, Adidas, and the Coca-Cola Sports Marketing Department. Students that are interested in applying for the Preferred Sports Internship Program should contact Dr. Darin White.
Dubbed the "College Football Capital of the South," Birmingham, Alabama, is a sports paradise and the perfect city to obtain a sports industry internship. 
Industry Legends in the Classroom
Every sport business MBA class includes live lectures delivered by top sports industry executives. Over the years our students have landed top internships and jobs thanks to connections made with class speakers. Past speakers have come from ESPN, Atlanta Braves, Miami Dolphins, SEC, Nike, Adidas, Coca-Cola, and more.
Alumni & Friends of the Program Network
The Brock School of Business sports industry network is extensive. We boast alumni at the industry's top sports businesses and organizations.
Sports Marketing Advisory Board
The Sports Marketing Advisory Board is a key asset to Brock School of Business' sports marketing program. In addition to providing regular feedback about the curriculum, members of the board serve as mentors, connections to industry-related internships or jobs and help build relationships with organizations in the industry for class projects such as those recently completed by students for the NBA and Nike. Additionally, individuals on the board provide funds for students to travel for class projects and support the program by advancing its reputation in the industry. Altogether, the Sports Marketing Advisory Board offers opportunities for students to gain a unique, educational experience in the business side of sports.
What Will I Learn?
The concentration presents a rigorous curriculum in areas such as sponsorship, licensing, international sports marketing, fan engagement, advertising, media rights, social media and sports analytics while paying close attention to industry trends. In addition, students can work on original sports industry research topics and publish their work on our sports industry research website visited each year by over 90,000 people.
Faith. Sports. Influence.
The sports business M.B.A. program seeks to deliver a superior sports business education imbued by a Christian worldview. We recognize that people who work in the world of sports have significant cultural influence. Given this fact, we seek to develop future sports industry executives that are committed to excellence personally and professionally, who share a common goal of using their platform to glorify God.
We utilize a variety of methods to achieve this goal including partnering with a variety of faith-based sports organizations around the globe. Sports business faculty members serve on the advisory board of the Daniel Summit and students in the program have the opportunity to run the social media accounts of the Daniel Summit. In the past, students have attended the annual conference with hundreds of sports business executives representing over 100 teams/organizations across NFL, NBA, NHL, MLB, NCAA, MLS, MiLB, etc.
Experienced Instructors
Brock School of Business boasts an award-winning team of sports business faculty and prominent industry specialists. They are actively engaged in consulting with many of the top sports brands and teams in the world. In addition, they are active scholars and fantastic classroom instructors. They are regularly quoted in the media and are well respected throughout the sports industry.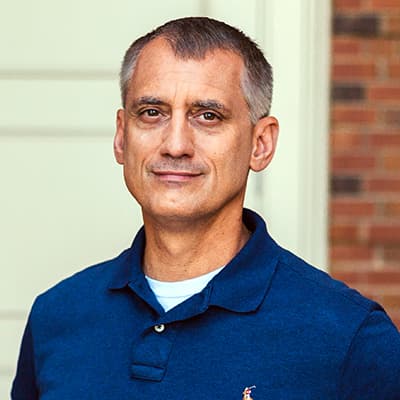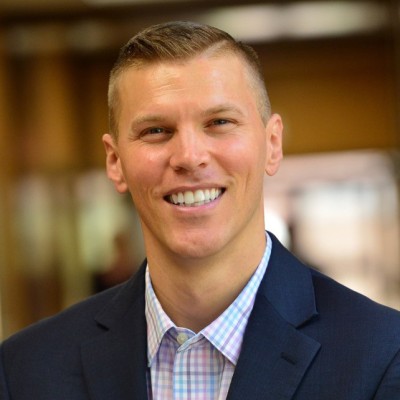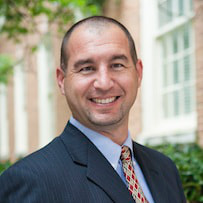 Sports Business Journal
Students in the sports business M.B.A. concentration are required to read the Sports Business Journal (SBJ) while in the program. The SBJ provides the news, the networking, and the data to equip the most powerful executives in sports business to make more informed decisions, deals and partnerships. It truly is the "Wall Street Journal" of the sports industry.
Business of College Sports
The business side of college sports is primed for massive change in the next few years with NIL rights legislation, legalized sports gambling, growth of e-sports and expanded college athlete empowerment. The Brock School of Business sports business M.B.A. concentration includes a course on the business of college sports to prepare students for careers in college athletics. Birmingham is the perfect place to prepare for a career in college athletics since it is the headquarters of the Southeastern Conference (SEC), Southwestern Athletic Conference (SWAC), and Gulf South Conference (GSC), and host city to many collegiate championship sporting events each year. As the number one market for college football for over 20 years, Birmingham truly is the heart of college sports.
Study Sports Analytics
"Samford University is the international thought leader in the emerging field of Sports Business Analytics."–Tracy Teague, VP Nike Football and Baseball
Ever since the Oakland A's Billy Beane used his "Moneyball" big data analytic approach to successfully compete against MLB big spenders, analytics across the world of sports has exploded. Teams are using analytics to improve the fan experience and team performance. From customized game day experiences for fans to optimal game strategy for teams, the world of sports is experiencing a major paradigm shift thanks to big data.
It is common for sports teams at the professional and college level to have two different sports analytics departments. One department focuses on business-oriented application of data and includes analytics for ticket pricing, sponsorship activation effectiveness, fan loyalty analysis, promotions, social media, fan engagement and operations management. The second department focuses on player and team performance and includes optimal lineup analysis, player scoring for recruiting and draft analysis, player salary optimization, simulation of games and analysis of game tactics.
Samford's Center for Sports Analytics partners with Brock School of Business to offer rigorous sports analytics curricula for mathematically gifted and highly motived candidates paired with a real-world analytics internship in the sports industry. To support the sports analytics program, Brock School of Business recently opened the M. Chad Trull Data and Sports Analytics Lab to give students a dedicated facility on campus to complete sports analytics projects.
Students interested in preparing for a career in sport analytics must contact Dr. Darin White and plan to complete the sports business M.B.A. concentration and the Data Analytics MBA concentration.