Published on September 10, 2018  
https://www.samford.edu/departments/oral-history/projects/samwav/Latin-in-the-Motto.mp3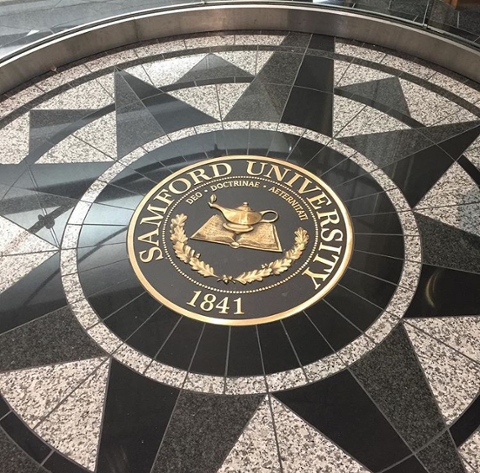 "Again I often see it translated 'Forever,' you know, 'For God, For Learning, Forever,' but one of the clever things about doing something in Latin is to have this kind of word play. . . giving you something to think about, and so the 'aeternitati,' if you look, if you just look at a translation and say, 'For God, For Learning, Forever,' you might miss out on the fact that it is very deliberately crafted to say 'For eternity.'"
Chapters
Introduction: "For God"
Dr. Lyle Dorsett recalls his conversion as a teenager on the Samford football field in East Lake.
"For Learning"
Dr. Rod Davis recalls a student letter that showed the deep impact that a liberal arts can have and how the humanities can spark change.
"For Forever"
Dr. Randy Todd explains the subtlety of the Latin word "aeternitati" in the Samford motto.
Transcript
Audio Information

| Attribute | Value |
| --- | --- |
| Repository | Samford University Oral History Collection |
| Accession | SUHist/STORI/001 |