Extending Pharmacy's International Reach
Because advances in pharmaceutical science impact people on a global scale, we give students a number of opportunities to experience the industry from an international perspective. We have formal affiliations with academic institutions or hospitals in nine countries where you can pursue study abroad and other opportunities: China, Great Britain, Japan, Macau (S.A.R. China), Paraguay, South Korea, Spain, Thailand and Zambia.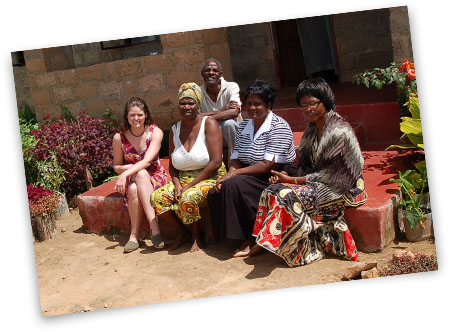 Elective Courses Give You a Global Perspective
 McWhorter School of Pharmacy offers a number of international study opportunities as electives, including:
Exploring Medical Missions
This elective course serves as an introduction to medical missions and is aimed at understanding the need to provide medical care among the world's underserved communities, the role of the pharmacist on the medical mission team and how to provide spiritual and physical health care with an emphasis on global health. This course is aimed at understanding the social, emotional and cultural needs of specific patient populations and providing patient care, medicine and patient education to the less fortunate. 
Pharmacy and Health Care in Great Britain
This elective course is designed to provide the student with the opportunity to learn about the role of the pharmacist in the health system of Great Britain. The course includes preparatory meetings at the McWhorter School of Pharmacy prior to and after the trip. While in Great Britain, you will visit multiple pharmacy, health care, cultural and historical sites.
Pharmacy and Health Care in Spain
This is a two-week immersive experience in Spain. In conjunction with Studies in Spain, students travel to the city of Granada, Spain, and will stay at a local hotel for two weeks. While in country, students are provided with a variety of opportunities to learn about the health care system in Europe and, specifically, how delivered in Spain. Additionally, students will learn about pharmacy education and how pharmacists maintain competence to practice. Students will take part in various site visits, including community pharmacies, hospital, university, professional association and some historic and cultural sites.
International Pharmacy I
Within the Advanced Pharmacy Practice Experiential (APPE) program, this course is designed to provide students with an opportunity to develop knowledge and patient care skills in an international setting. This elective course can be completed in any of McWhorter School of Pharmacy's many international partner sites ranging from Paraguay, South America to Beijing, China.