History
For more than 80 years, the McWhorter School of Pharmacy has been at the forefront of pharmacy education. Our School was founded as part of Howard College in 1927, with a handful of students and a small number of faculty. The stock market crash in 1929 and new accreditation requirements forced Howard College to close the pharmacy school after only two years. However the Alabama State Board of Pharmacy and the Alabama Pharmaceutical Association pushed the administration of Howard College to reopen the program in 1932, and by the late 1930s, the school was the largest pharmacy program in the South.
The McWhorter School of Pharmacy remains one of the most influential pharmacy schools in the country, with graduates who are transforming lives in a variety of settings, from acute care to retail to executive management with some of the world's leading pharmaceutical companies.
Over the years, our program has continued to grow and thrive. When Howard College became Samford University, we relocated to the new campus.
Clayton McWhorter
We talk often about the world of possibilities that open for a McWhorter School of Pharmacy graduate. No example makes that point more clear than the life of R. Clayton McWhorter. McWhorter went to the University of Tennessee for two years before coming to Samford to earn his Pharm.D. While his degree is in pharmacy, McWhorter spent most of his career in hospital administration, eventually leading one of the largest hospital organizations in the world.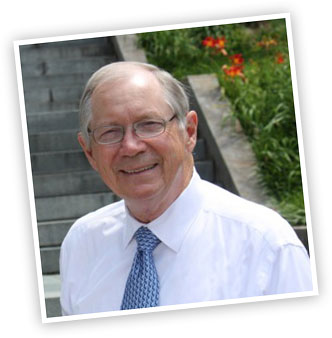 McWhorter began his health care career as an assistant administrator with the Hospital Corporation of America, working for Phoebe Putney Memorial Hospital in Albany, Georgia. He also served as administrator of Sumter Regional Hospital in Americus, Georgia, and West Georgia Medical Center in LaGrange, Georgia. McWhorter remained with HCA through the 1980s, becoming president and chief operating officer until 1987, when he left to form his own company.
McWhorter helped form HealthTrust, Inc., which owned and operated hospitals around the United States. He served as chief executive officer at HealthTrust until merging with his former employer, Columbia/HCA, in 1995 to form the largest hospital corporation in the world. From April 1995 to May 1996, McWhorter served as Chairman of the Board for the combined company.Today, Mr. McWhorter is the Chairman of Clayton Associates, LLC, which he founded in 1996 to provide venture capital to start-up companies. That same year, he also created LifeTrust America, Inc., a developer and operator of assisted living communities, and served as its chairman until the company was sold in 2004.
In 1993, Samford University bestowed upon him the honorary degree, Doctor of Commerce. He currently serves on the Advisory Board of the McWhorter School of Pharmacy as well as the Board of Overseers at Samford University.
In December 1995, the University trustees voted to name the school the McWhorter School of Pharmacy in honor and recognition of McWhorter and his family.