Published on March 4, 2020 by Sean Flynt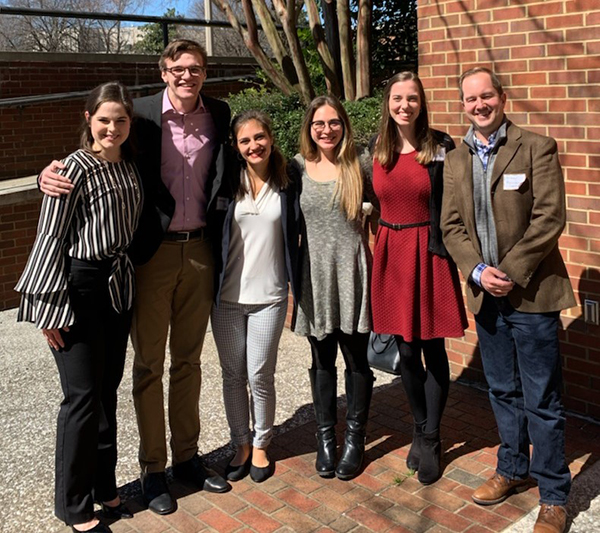 Samford University history students Shae Corey,  Max Lattermann, Mallory McKinnon, Sarah Schansberg, Maggie Shaw and Emily Thorington presented their original research at the regional conference of Phi Alpha Theta history honor society Feb. 29.
Professor Anthony Minnema accompanied the students to the conference at Birmingham-Southern College, and reported that Samford was well-represented in both quantity and quality of presentations. "Our students represented a quarter of the papers presented and offered scholarship on topics ranging from twelfth-century interpretations of crusade and jihad to the personal and historic influences on Justices O'Connor and Ginsburg," he said.
Howard College of Arts and Sciences encourages undergraduate research in every discipline, offering ASPIRE grants for faculty/student research projects and celebrating completed projects at its annual Undergraduate Research Fair.