Published on November 17, 2021 by Sean Flynt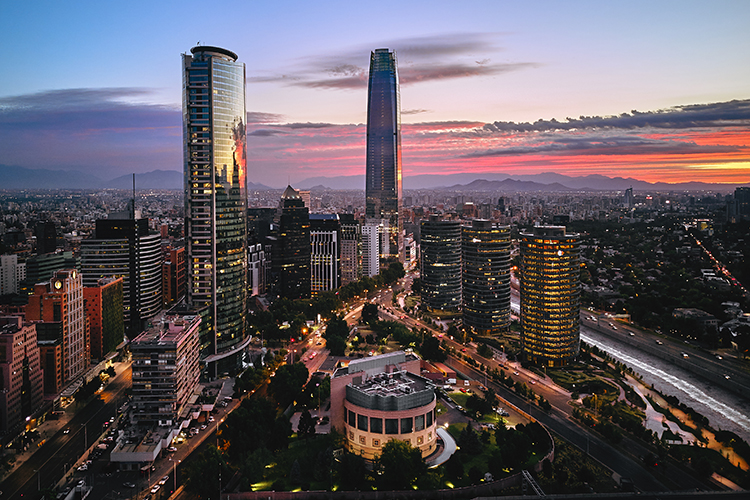 Samford University's replacement of its January term with a May term next spring is creating unique new opportunities for international education. The Department of World Languages and Cultures seized the moment to add Chile to its Latin American Studies Seminar (SPAN 380) options. The department's new "May-mester" offering will be its first faculty-led study abroad course since the reorganization of language study abroad programs in 2018-19.
Samford's Global Engagement Office was particularly interested in expanding the university´s study abroad program offerings in South America, and professor Marigene Chamberlain was happy to oblige after many years of experience in Chile. "I know it and love it best of all the Latin American countries where I have ever worked, and I can offer students a unique orientation to studying its history, geography, and cultures," Chamberlain said.
In May, Chamberlain will lead some of the department's 22 eligible majors and 131 minors in an intensive exploration of Chilean language, history, arts and culture.
"As Chileans tell it, when God finished creating the world, God gathered all the leftover bits of mountains, forests, lakes, deserts, and plains and stuck them altogether at the end of the world, making the longest country on Earth," Chamberlain said. Students will sample much of that diverse environment as they visit both the urban, industrialized hub of Santiago and the rural southern region of La Araucanía. The group will explore the region's religious landscape, too, talking with church members to better understand Christianity in contemporary Chile. Service-learning opportunities also will bring students in touch with the daily realities of life in the country.
Along the way, students will reflect on thousands of years of human culture, tracing the history of Chile from its first people through its colonial period, independence, and modern governments.
Chamberlain said the May Chile course schedule creates a special opportunity for students who want to make the most of their trip, academically. Samford's language education partner in Spain–International Studies Abroad (ISA)–also offers month-long courses at Universidad Pontífica in Valparaíso. "A student could complete SPAN 380 and then remain in Chile to attend the ISA intensive language program," she said. Most importantly, a select group of Samford language students will get to explore a rich and unfamiliar culture with a professor who can illuminate its every corner. "I lived and worked in Chile for several years and continue to have contacts and make trips there," Chamberlain said. "Outside of the U.S., it is my heart´s home."­­