Published on August 17, 2020 by Ashley Smith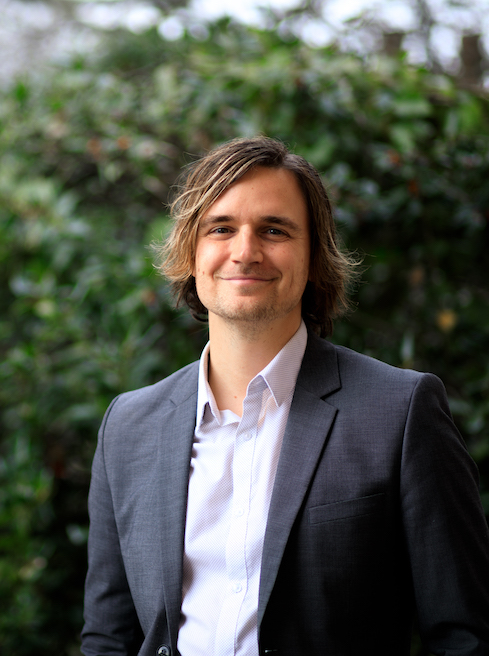 This fall Samford University's School of the Arts is launching its newest degree, a Bachelor of Arts in Commercial Music.
Based in the Division of Music, the Commercial Music program will include concentrations in music business, music production, songwriting and live touring and performance. Students will become business-savvy musicians with the artistic, technological and entrepreneurial skills needed to thrive in the 21st century. Industry knowledge from Samford's director of commercial music Steven Potaczek will be a key component for students in the program.
"As I am preparing for my fall classes right now, so much of what is planned comes straight from not only myself, but from full-time artists and professionals (via interviews, resources and content) who are making an impact in the world of music and commerce," he said.  
As a professional songwriter, producer and musician, Potaczek and his wife, Samford guitar instructor Amanda Potaczek, have earned music placements on several networks and shows including MTV, "Parks and Rec," "America's Top Model," and "Dance Moms." The talented duo recently had one of their songs, Wrecking Ball, chosen by the NBA to be used on the Turner Broadcasting Network during regular season games and the finals. 
"I'm always working with other artists as a music producer, session musician and mix engineer," Potaczek said, "Often these projects fly under the radar to larger audiences, but sometimes, like in this case, you get something that is treated to a wider demographic. The key is being faithful to each and everything you do and waiting for the right moments."
Other recent successes include his work as a producer with artists ASAPH and Melissa Sandullo, and playing keys for The Band Perry on the road.
"I am incredibly grateful for all the experiences God has allowed me to have as a professional in the industry," he said. "My desire is to take this continuing 'street knowledge' into the classroom where it will be used to demonstrate real world examples of how to make a living in the new music industry."