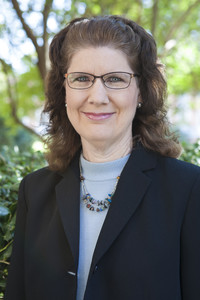 Amy E. Broeseker
, RN, Pharm.D., Ph.D.
Professor
McWhorter School of Pharmacy
Department of Pharmaceutical, Social and Administrative Sciences
Office: CHS Building 2 2231
Amy Broeseker believes her faculty position at Samford University is a vivid example of God's plan for her life. "It is very clear to me that God wanted me at Samford," she said. "By seeing the joy of helping others through the work of my father (a teacher) and my mother (a nurse), I thought I might enjoy the combination of those two vocations by teaching in the health-care field someday. During the last year of my fellowship, I prayed for God's direction for my next steps. Over the next several months, many people and situations pointed me to this special place." During her spare time, she enjoys her passions for music—she sings in her church choir—mountains and college sports. Her life verse is Jeremiah 29:11, "For I know the plans I have for you," declares the Lord, "plans to prosper you and not to harm you, plans to give you hope and a future."
Degrees and Certifications
Ph.D., University of Alabama
Pharm.D., University of Florida
B.S.N., University of Florida
Fellowship, DuBow Family Center for Research in Pharmaceutical Care, University of Florida
Certificate in Thanatology, University of Alabama
Expertise
Practice: critical care, hospital
Scholarship and research: interprofessional education, education, spirituality, end-of-life care, moral development
Awards and Honors
Commitment to Student Success Award, 2013
Best Motivator Award, 2009
Speaker at the McWhorter White Coat Ceremony, 2005
Teacher of the Year Award, 1996
Hoechst-Roussel Excellence in Clinical Pharmacy Award, 1992
Involvement
American Association of Colleges of Pharmacy
American Educational Research Association
American Pharmacists Association
Phi Delta Kappa International (professional organization for education)
Christian Pharmacists Fellowship International
Trinity United Methodist Church