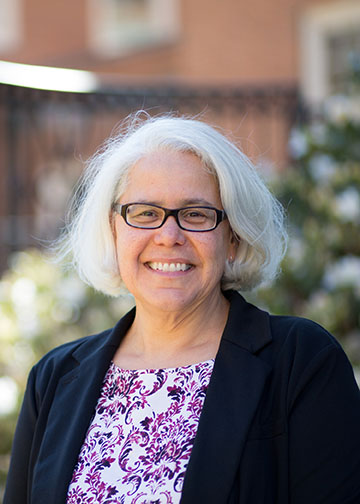 Erika Cretton-Scott
, Ph.D.
Associate Professor
McWhorter School of Pharmacy
Department of Pharmaceutical, Social and Administrative Sciences
Office: CHS Building 2 2223
Erika Cretton-Scott was drawn to Samford five years ago because of its focus in and dedication to teaching. Cretton-Scott for whom English is not her first language, believes Albert Einstein's words, "A person who never made a mistake never tried anything new."
Degrees and Certifications
Ph.D., pharmacology, University of Alabama at Birmingham
Postdoctoral fellow, University of Alabama at Birmingham
B.S., chemistry, Saint Mary's College
Expertise
Pharmacology and biochemistry instruction
Exploring ways to integrate the basic sciences within the pharmacy curriculum through the development of laboratory exercises/elective courses
Educational research
Involvement
Community of Hope Health Clinic, interpreter
Service language: Spanish
American Association of Colleges of Pharmacy