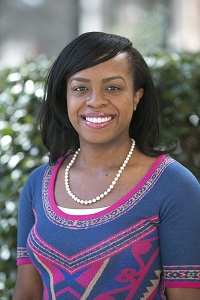 Associate Professor
McWhorter School of Pharmacy
Department of Pharmacy Practice
Office: 1417 CHS Building 1
Crystal Deas is a Georgia native and military spouse with experience in a variety of pharmacy settings.  Her experience includes a Ferguson Fellowship with the CDC, a previous primary care faculty appointment and various clinical pharmacy specialist positions within the VA health care system. Her favorite scripture is Psalms 37:4-5, Delight thyself also in the Lord; and he shall give thee the desires of thine heart. Commit thy way unto the Lord; trust also in him; and he shall bring it to pass. 
Deas feels blessed that the Lord opened the door for her to return to academia as a member of the McWhorter School of Pharmacy faculty, and she is honored to play a role in developing the future of pharmacy. 
Degrees and Certifications
Pharm.D., Xavier University of Louisiana
PGY1 Pharmacy Practice Residency, Grady Health System
Board Certified Pharmacotherapy Specialist, Board of Pharmacy Specialties
Expertise
Ambulatory care, HIV/AIDS specialty care, geriatrics, long-term care and inpatient general medicine 
Awards and Honors
Association for Prevention Teaching and Research (APTR), Certificate of Excellence, 2011
Publications
Deas C,McCree DH. Pharmacists and HIV/AIDS prevention: review of the literature.J Am Pharm Assoc. 2010 May-June;50(3):411-5.
Involvement
American College of Clinical Pharmacy
American Society of Health-System Pharmacists