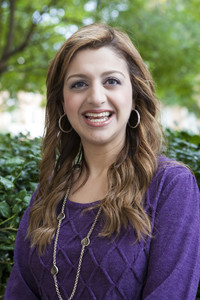 Maryam Iranikhah
, Pharm.D.
Associate Professor
McWhorter School of Pharmacy
Department of Pharmacy Practice
Office: CHS Building 1 1405
Maryam Iranikhah joined the Samford University faculty five years ago. A 2002 graduate of McWhorter School of Pharmacy, Iranikhah did her residency at a joint Samford University/Jefferson County health department residency. She was honored for her hard work in 2011 when she received the Margaret Self Propst Pharmacy Teacher of the Year award. Iranikhah believes the truth of Romans 12:10, "Be devoted to each other like a loving family. Excel in showing respect for each other."
Degrees and Certifications
Pharm.D., Samford University
B.Sc., Ryerson University
PGY1 Pharmacy Practice residency, Jefferson County Health Department/Samford University
Teaching/learning certificate, Samford University
Consultant pharmacist, American Society of Consultant Pharmacists
Medication Therapy Management from APhA
UAB Geriatric education faculty scholars program certificate, University of Alabama at Birmingham
Expertise
Osteoporosis and bone health, geriatrics, public health and medication therapy management
Awards and Honors
Margaret Self Propst Pharmacy Teacher of the Year, 2011
Samford University Faculty Preceptor of the Year, 2012
American Society of Consultant Pharmacists, fellow
Phi Lambda Sigma Leadership Society, honorary membership
Involvement
Faculty adviser for women's health
ASP/APhA
Alabama Society of Health Systems Pharmacists
American Association of Colleges of Pharmacy
American Society of Consultant Pharmacists