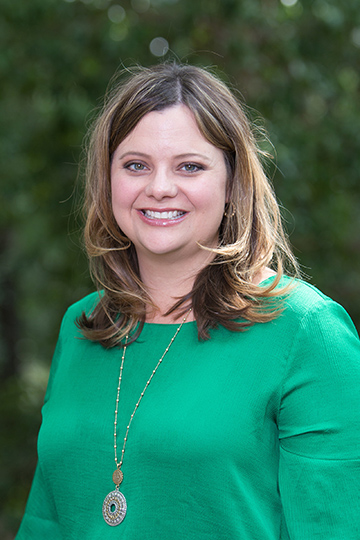 Professor
McWhorter School of Pharmacy
Department of Pharmacy Practice
1414 CHS Building 1
After practicing in a hospital pharmacy for many years, Rachel Slaton decided to join McWhorter School of Pharmacy in 2009. Slaton was charged with developing the skills labs and seminars for a course series in integrated pharmacy applications, and she successfully redesigned the drug literature evaluation course. In 2011, she was appointed to a tenure-track faculty position in drug information. In 2015, following closure of the Samford University Global Drug Information Service, she transitioned into ambulatory care. She has been practicing at the Brookwood-Baptist Health Primary Care since that time and is now board-certified as an ambulatory care specialist. Slaton is also a fellow of the Alabama Society of Health-system Pharmacist organization.
Degrees and Certifications
PharmD, McWhorter School of Pharmacy, Samford University
Residency, ASHP accredited Drug Information Specialty Residency, DCH Regional Medical Center, Tuscaloosa, Ala.
Board Certification as a Pharmacotherapy Specialist, Board of Pharmaceutical Specialties
Board Certification as an Ambulatory Care Specialist, Board of Pharmaceutical Specialties
Immunization Certification Pharmacist Trainer, American Pharmacists Association
Expertise
Ambulatory care
Drug information
Medication safety
Quality assurance and quality improvement
Hospital pharmacy
Comparative effectiveness research
Publications
(from the last five years)
Smith A, DeHart RM, Cretton-Scott E, Slaton RM, Smith K. Prevalence of depression and anxiety among student pharmacists. Int J Med Pharm. 2020;8(2): 29-32. DOI: 10.15640/ijmp.v8n2a4  URL: https://doi.org/10.15640/ijmp.v8n2a4
Slaton RM, Boyd JK, Iranikhah MG. Romosozumb and sequential therapy in osteoporosis. Sr Care Pharm. 2020;35(7):295-309.
Motooka Y, Matsui T, Slaton RM, Umetsu R, Fukuda A, Naganuma M, Hasegawa S, Sasaoka S, Hatahira H, Iguchi K, Nakamura M. Adverse events of smoking cessation treatments (nicotine replacement therapy and non-nicotine prescription medication) and electronic cigarettes in the Food and Drug Administration Adverse Event Reporting System, 2004-2016. SAGE Open Med. 2018;6:1-11. doi: 10.1177/2050312118777953
Kendrach MG, Freeman MK, Hughes PJ, Slaton RM. Drug Literature Evaluation I: Controlled Clinical Trial Evaluation. Drug Information A Guide for Pharmacists, 6th ed. Ed: Malone PM, Kier KL, Stanovich JE, Malone MJ. New York, NY:McGraw Hill Ed; 2017.
Hughes PJ, Freeman MK, Slaton RM. Common issues in the medication use processes in nursing homes: a review of medication use improvement strategies.  J Nurs Edu Pract. 2016;6(7): 81-90.
Presentations
"Emerging Data on the Use of GLP-1 Receptor Agonists" [2 hours]. Jefferson County Pharmacists Association
"Biostatistics Refresher" [2 hours]. ALSHP Summer Meeting Student Section; Pensacola, FL
"Identifying Medication Safety Risks in the Community Pharmacy" [2 hours]. Samford University McWhorter School of Pharmacy, Office of Continuing Education; Birmingham, AL.
"Think Drugs! Recognizing Adverse Drug Events (ADEs)" [3 hours]. Alabama NFI Executive Leadership Collaborative; Northern (Cullman, AL), Central (Birmingham, AL) & Southern (Wetumpka, AL) Meetings.
"A Biostatistics Review" [1 hour]. Student Section of ALSHP Summer Meeting; Pensacola, FL.
"Free Sources of Valid Drug Information" [1 hour]. Student Section of ALSHP Summer Meeting; Pensacola, FL
"Medication Safety – Talk to Your Pharmacist!" Spotlight Interview for JOX3-AM690 Brad Radice, Director of Broadcast Media, Samford University Office of Marketing and Communication.
"Update on the Medication Use Processes Assessment" [1 hour]. Alabama Quality Assurance Foundation Advisory Council; Hoover, AL.
"Medication Safety in the Elderly" [1 hour]. Alabama Alliance for Nursing Facility Quality and Care Coordination (Webinar).
Medication Safety: High Risk Medication Strategies [1 hour]. Alabama Pharmacists Association Annual Meeting; Biloxi, MS.
"The Pharmacist's Role in Medication Safety in the U.S." [2 hours]. Meijo University Visiting Scholars, Samford University McWhorter School of Pharmacy.
"New Drug Update" [2 hours]. Alabama Pharmacists Association Mid-Winter Meeting, Guntersville, Alabama.
Research
Alabama Alliance for Nursing Facility Quality and Care Coordination – FOA# CMS-1E1-12-002  [Initiative to Reduce Avoidable Hospitalizations among Nursing Facility Residents].  U.S. Department of Health and Human Services, Centers for Medicare and Medicaid Services, Medicare and Medicaid Coordination Office, Center for Medicare and Medicaid Innovation.  Collaboration with Alabama Quality Assurance Foundation (AQAF), The University of Alabama at Birmingham, Samford University and Alabama Department of Senior Services.

Principle Investigator: Liz Prosch, RN, MSHA, LNHA; Status: Funded

Role: Co-investigator; Grant Amount: $566,580

Southern Collaboration in Research to Impact Prescription of Therapeutics (SCRIPTS)

Research grant from the state Attorney General Consumer and Prescriber Education Grant Program which is funded by the multi-state settlement of consumer fraud claims against Warner-Lambert (now a division of Pfizer, Inc.) regarding the marketing of the prescription drug Neurontin®. 

Principle Investigator: Maribel Salas, MD;  Status: Funded

Role: Co-investigator; Grant Amount: $397,836
Involvement
Alabama Society of Health-System Pharmacists, secretary/treasurer
American Society of Health System Pharmacists, member
Board of Pharmaceutical Specialties, member