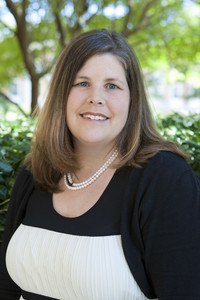 Professor
McWhorter School of Pharmacy
Department of Pharmacy Practice
1427 CHS Building 1
Degrees and Certifications
Pharm.D., Samford University
ASHP Accredited Primary Care Pharmacy Practice Specialty Residency, Tuscaloosa Veterans Affairs Medical Center
Pharmacy Based Immunization Delivery Trainer, American Pharmaceutical Association
Board Certified Pharmacotherapy Specialist, Board of Pharmacy Specialties
Physical Assessment in Patient Care Management, Nova Southeastern University College of Pharmacy
Expertise
Internal medicine
ambulatory care
adult medicine
Awards and Honors
Carl Wayne Shaddix Pharmacy Practitioner of Excellence Award, 2006
Publications
White C.W., Thomason A.R., Prince V.(2014). Recurrent venous thromboembolism in a patient with Heterozygous Factor V Leiden Mutation. Hosp Pharm,49,748-751.

Thomason A.R. , Elmore L.K., Naro P.B.(2013) Pharmacy students' attitudes toward the underserved population: the role of experiential education. Curr Pharm Teach Learn,5,444-449.

Henderson C.D., Broeseker A.E., Berry C.G., Fort D., Thomason A.R. , Cahoon T.M., Karlet M.C.(2013) Interprofessional Education Sessions involving Doctor of Pharmacy, Bachelor of Science in Nursing, and Nurse Anesthetist Students. Curr Pharm Teach Learn. 5,450-457.

Charest D.M., Krogsgard E.S., Thomason A.R .(2010) A patient case: Intravenous Azithromycin-induced hepatoxicity. Hosp Pharm, 45,545-48.

 

Thomason A.R., Waldrop B.A., Henderson R.P.(2008) Pharmacy morning report pilot study adapting the medical model of case-based teaching to the pharmacy curriculum. International Journal of Pharmacy Education and Practice (IJPEP),4,2. http://www.samford.edu/schools/pharmacy/ijpe/208/208.html#pmr. Accessed November 3, 2008.
Presentations
Application of Laboratory Data in Medication Dosing. Samford University McWhorter School of Pharmacy Continuing Education Program.
Update of Hypertension: Waiting on the JNC 8. Jefferson County Pharmaceutical Association.
Hypertension: What does the literature say? ALSHP Summer Meeting
Myocardial Infarction: A focus on clopidogrel and prasugrel. Jefferson County Pharmaceutical Association.
Research
Naro PB, Thomason AR. "Education of Pharmacy Students with Geriatric Sensitivity Training Module".
Thomason AR, Waldrop B, Henderson R. "Pharmacy Morning Report (PMR) Pilot Program".
Involvement
American Association of Colleges of Pharmacy (AACP)
Alabama Society of Health-System Pharmacists (ALSHP)
Diabetes Center of Excellence, Cooper Green Mercy Health Services, advisory board member
American Diabetes Association