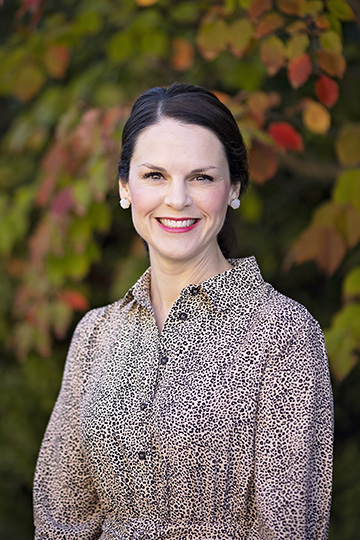 Whitney White
, Pharm.D.
Associate Professor
McWhorter School of Pharmacy
Department of Pharmacy Practice
Office: CHS Building 1 1407
Whitney White believes her presence at Samford University is a direct result of God's plan for her life. McWhorter School of Pharmacy was the only school to which White applied after changing her career pursuits from medicine to pharmacy, a change that was aligned better with her personal and professional goals. "I entered pharmacy school confident in my knowledge from prior education, and I walked away with exemplary training from some of the most intelligent, compassionate and supportive faculty anywhere." White returned to Samford after her residency to pursue a career in academia and is now going into her fifth year of teaching. "I feel so blessed for the opportunity to share with students my experience as a practitioner and to hopefully instill in them a love for learning and a true heart for patient care," she said.
Degrees and Certifications
Pharm.D., McWhorter School of Pharmacy, Samford University
PGY-1 Pharmacy Practice Residency, Huntsville Hospital
B.S., Mississippi College
Board Certified Pharmacotherapy Specialist, American College of Clinical PharmacyBoard Certified Pharmacotherapy Specialist, American College of Clinical Pharmacy
Expertise
Adult medicine (current), ambulatory care (previous), and anticoagulation
Awards and Honors
Alabama Society of Health-System Pharmacists New Practitioner of the Year, 2013
McWhorter School of Pharmacy Faculty Preceptor the Year, 2012
McWhorter School of Pharmacy Faculty Preceptor of the Year, 2011
Alabama Society of Health-System Pharmacists Service Award, 2012
Alabama Society of Health-System Pharmacists Service Award, 2011
Involvement
American Academy of Colleges of Pharmacy, delegate 2012–2013
American Society of Health-System Pharmacists
American College of Clinical Pharmacy, board certified
Alabama Society of Health-System Pharmacists, delegate 2013–2015,council director for educational affairs, 2010–2012
APhA-ASP Student Chapter Co-Advisor
MPOWER Dispensary Volunteer