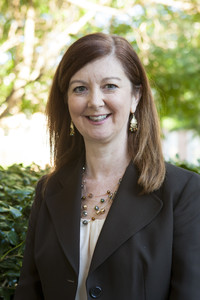 Professor
McWhorter School of Pharmacy
Department of Pharmacy Practice
1432 CHS Building 1
As a new graduate 28 years ago, Mary Worthington was fortunate to be offered a pharmacy residency at a children's hospital. It was there that she discovered her professional passion—pediatrics.  For Worthington, providing care for patients with unique needs in respect to medication use and safety was both challenging and rewarding. As her career progressed, she was blessed to become a faculty member at McWhorter School of Pharmacy where she shares her passion for pediatric pharmacy with students in a community that values both transforming the lives of students and the patients they serve, including the youngest ones.
Degrees and Certifications
PharmD, Ohio State University
BS, pharmacy, Ohio State University 
Hospital Pharmacy Residency, Columbus Children's Hospital
Pediatric Pharmacotherapy and Home Care Residency, The University of Tennessee Memphis
Board Certified Pharmacotherapy Specialist, Board of Pharmacy Specialties 
Expertise
Pediatric pharmacy, asthma management, pharmacy education
Awards and Honors
Excellence in Teaching Award, McWhorter School of Pharmacy, 1999
Sergi Stagno M.D. Friend of the Housestaff Award, Children's of Alabama, 1999
Publications
Williams A, Worthington M, Cates M. Attention deficit hyperactivity disorder. In: Todd T, Eiland L, eds. Advanced Pediatric Therapeutics. Memphis, TN: Pediatric Pharmacy Advocacy Group, 2015
Worthington MA. Cerebral palsy. In: Benavides S, Nahata MC, Phan H, eds. Pediatric Pharmacotherapy Self-Assessment. Bethesda, MD: American Society of Health-System Pharmacists. 2015.
Worthington M. Cerebral palsy. In: Pediatric Pharmacotherapy. Benavides S, Nahata M, eds. American College of Clinical Pharmacy, 2013.
Tofil NM, Benner KW, Worthington MA, Zinkan L, White ML. Use of simulation to enhance learning in a pediatric elective. Am J Pharm Educ. 2010; 74 (2) Article 21.
Bryant ML, Worthington MA, Parsons K. Treatment of osteoporosis/osteopenia in pediatric leukemia/lymphoma. Ann Pharmacother. 2009; 43(4):714-720.
Presentations
Let's Go Nuts: A Food Allergy Update for Pharmacists. McWhorter School of Pharmacy Continuing Education Program. Birmingham, AL. November 2015.
Pediatric pharmacokinetics and pharmacodynamics. The University of Alabama at Birmingham Department of Pediatrics Noon Conference. October 2014
Complex pediatric asthma case. American Society of Health-Sytem Pharmacists. Pharmacotherapy Specialty Review Course. Orlando, FL. December 2013.
ADHD: A focus on drug therapy. Nurse Practitioner Alliance of Alabama Annual Conference, Birmingham, AL September 2013.
Research
Simulation in pediatric pharmacy education
Involvement
American Association of Colleges of Pharmacy, Pediatric Special Interest Group, chair-elect
Pediatric Pharmacy Advocacy Group, past-member, board of directors
American College of Clinical Pharmacy, Pediatric Practice Research Network, past-president
Association of Asthma Educators, member