Published on November 11, 2016 by Rachel Williams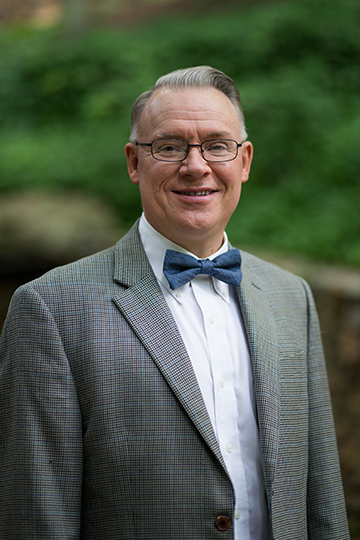 Marshall Cates, a professor of 21 years in Samford University's McWhorter School of Pharmacy, has been inducted as a Fellow of the American College of Clinical Pharmacy (ACCP). Cates was inducted at ACCP's annual meeting on October 23 in Hollywood, Florida.
Fellows must be nominated by either a current ACCP fellow, two full members of ACCP, or a member of the Board of Regents. Criteria for selection includes practicing pharmacy for a minimum of 10 years, being a member for ACCP for a minimum of five years and substantial contributions to the organization.
"Being named a fellow in ACCP is one of the highest honors given by the American College of Clinical Pharmacy," said pharmacy dean Michael A. Crouch. "Dr. Cates is so deserving of this recognition based on his sustained contributions to the College and excellence in the practice and science of clinical pharmacy."           
"I am very honored to receive Fellowship in the American College of Clinical Pharmacy, which is a premier pharmacy organization. It is an acknowledgement of one having significant accomplishments in clinical pharmacy practice and research. But success doesn't occur in a vacuum, so I owe a debt of gratitude to numerous colleagues whom I've had the opportunity to collaborate with at the school and practice sites," said Cates.
Cates was also awarded the Innovations in Teaching Award in 2015 by ACCP for his "Mental Illness and Treatment in the Movies" course at McWhorter School of Pharmacy.