Published on June 17, 2016 by Katie Stripling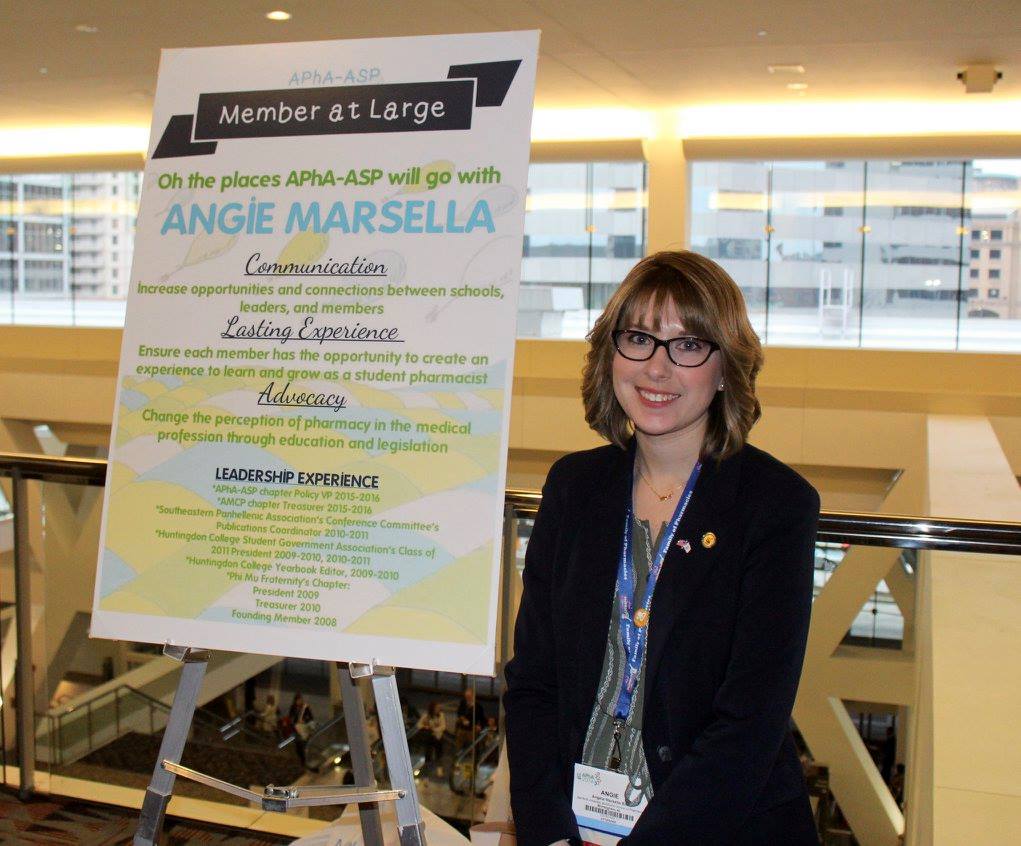 Fourth year Samford pharmacy student Angie Marsella was recognized by the American Pharmacists Association as the June Pharmacists Provide Care Champion. Marsella serves as policy vice president for the Samford chapter of the APhA Academy of Student Pharmacists (APhA-ASP). She has demonstrated a commitment to organizing unique, creative, and fun events that educate student pharmacists about the importance of policy and advocacy in the pharmacy profession.
Under her leadership, the chapter has held a number of engaging activities, including a "Pastries and Policy" event, which provided information about the importance of policy and advocacy in pharmacy. In an effort to prepare student pharmacists for the APhA Annual Meeting and Exposition, Marsella organized a mock House of Delegates to help chapter members gain familiarity with the actual roles and process that occur during the official meetings.
Marsella also spearheaded a provider status letter writing campaign, a policy postcard challenge and held a voter registration drive. Her passion and dedication to the profession successfully increased participation in policy events at McWhorter School of Pharmacy and she challenged what is thought to be the intimidating stigma of policy and advocacy. A fellow chapter member shared, "she truly is our pharmacy policy superhero!"