Published on November 6, 2020 by Sarah Waller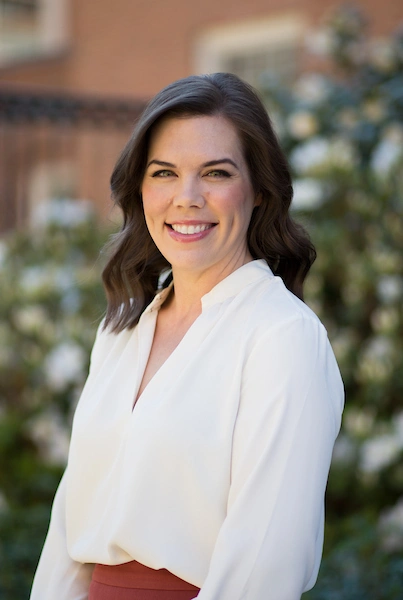 Jessica W. Skelley, Pharm.D., BCACP, is an associate professor in Samford University's McWhorter School of Pharmacy and the residency director for the school's postgraduate year two (PGY2) ambulatory care pharmacy residency. She also serves as the 2020-2021 chair of the American Society of Health-System Pharmacists (ASHP) Section of Ambulatory Care Practitioners. 
Earlier this fall, she was interviewed as part of ASHP's official podcast, which featured her as a woman in pharmacy leadership. Skelley discussed her passion for ambulatory care practice and her personal career journey.
Skelley is an alumna of McWhorter School of Pharmacy, where she earned her Pharm.D. and completed an ASHP-accredited PGY1 residency in ambulatory care. In addition to teaching at Samford, she also works as an ambulatory care pharmacist specializing in family medicine at Christ Health Center in Birmingham, Alabama, where she holds a dual faculty appointment with the family medicine medical residency program