Published on March 30, 2021 by Sarah Waller  
Samford University's McWhorter School of Pharmacy honored students inducted into two pharmacy honor societies, Phi Lambda Sigma and Rho Chi, recognizing their leadership and academic success.
Nineteen students were inducted into Phi Lambda Sigma, an international pharmacy leadership society that recognizes leaders and fosters leadership development. Samford's Beta chapter inducts members on the basis of their activities and leadership involvement in the school after completing their first year of pharmacy school. All Phi Lambda Sigma members must be in good academic standing and actively involved in advancing the profession of pharmacy through demonstrated leadership in local, state and national professional pharmacy organizations.
In addition, 24 students were inducted into Rho Chi, a scholastic honorary society for pharmacy students who rank in the top 20% of the class. Students are selected to join Samford's Beta Beta chapter on the basis of grade point average and overall personal integrity.
Phi Lambda Sigma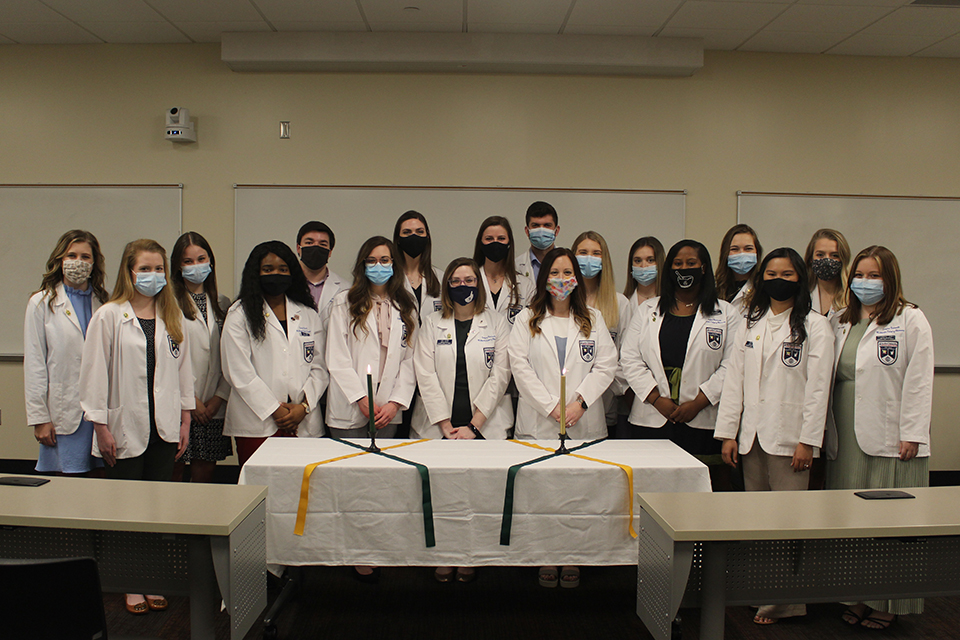 Lauren Holbrook
Rowan Rosewarne
C.J. Rogers
Caitlin Edwards
Emily R Brown
Laurel Uhomba
Cathy Nguyen
Jade Montgomery
Jennifer Madrid
Alyssa Krug
Savannah Jones
Michael Miller
Lauren Cummins
Kelley Frances Henley
Cayla Alexander
Chelsea M Daigle
Ashley Slay
Ashley Foster
Avery Roberson
Rho Chi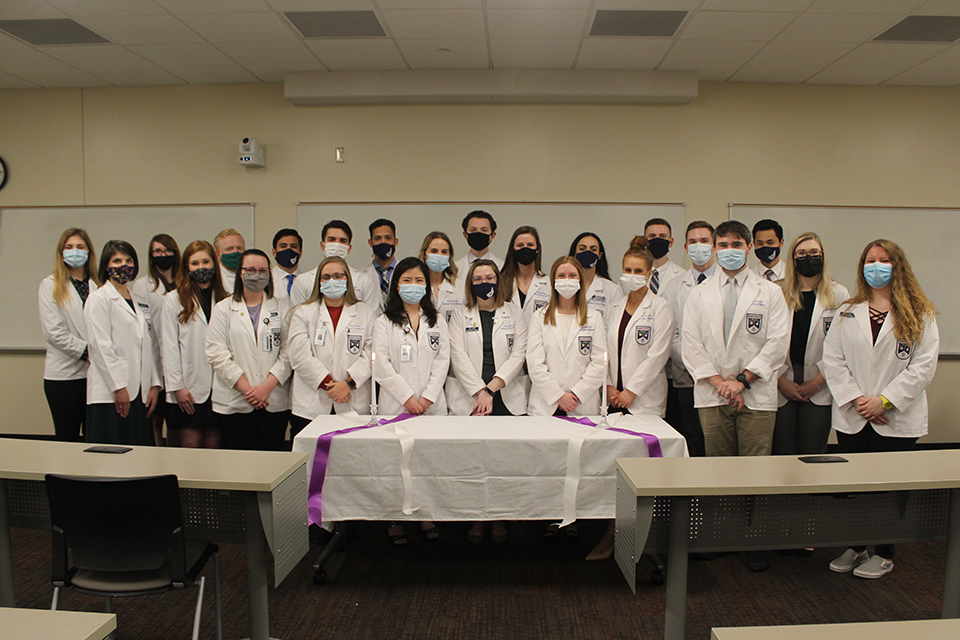 Anna Armstrong
Blake Baker
Emily Brown
Kevin Rodriguez-Cruz
Noah Estus
Sarah Farmer
Jacee Hubbard
Erin Hutchens
Jacob Jarboe
Cherise Kamerman
Youngah Kim
Gabriel Colon Lopez
Jade Montgomery
Christian Negron
Janelle Payne
Morgan Pierce
Colter Sheveland
Stephanie Waldrep
Shelby Wathen
Allissa Boothe
Jessica Cagle
Alex Elmore
Clay Hayes
Aryn Pinson