Published on November 21, 2017 by Sarah Waller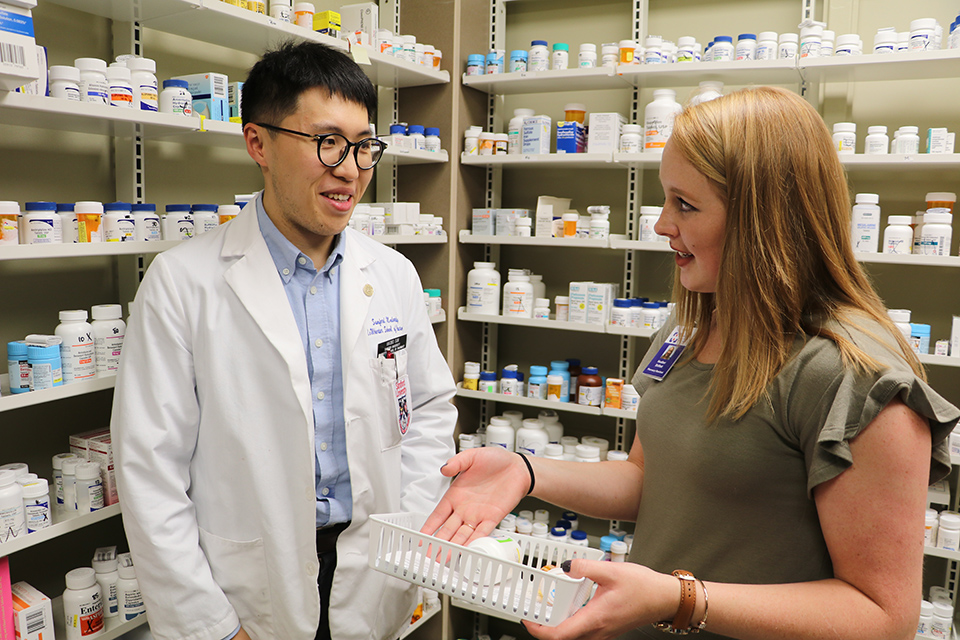 During the month of October, McWhorter School of Pharmacy sent its third year students out into the community as part of the school's annual introductory pharmacy practice experience.
As a part of this course, which spanned six days, the 129-person cohort accomplished remarkable numbers: administering 5,585 vaccines, 287 patient physical assessments and 899 medication therapy management encounters.
"This really is a public health initiative," said Dee Thomason, professor and assistant director for experiential education. "Most of the vaccines students administer were for the flu, but our students also reviewed the patients' records to determine other areas for optimal therapy interventions including other vaccinations."
While the numbers show an overall increase in comparison to last year, the greatest increase was seen in the number of medication therapy management encounters. According to Part D of the Medicare Act, qualifying patients are able to meet with a pharmacist to review their current medications and see if there is anything that can be optimized.
"These numbers grew from 299 to 899 this year, and it's because we worked with our community partners and prepared our students to optimize and document these medication encounters," Thomason said.
Students participated in this course with the involvement of 75 community partners. The course began on a Friday, October 6, and it continued throughout the next week. Each student worked a total of 48 hours.
"The introductory pharmacy practice experience is a building block for students, summing up their training with skills like vaccines and physical assessment from their second year and putting their knowledge base to use through medication therapy management," Thomason said.
"Our students exemplified the delivery of health care in the community pharmacy," said Michael Thomas, professor and chair of the Department of Pharmacy Practice.  "Students used knowledge and skills learned in the classroom to make a positive impact in the care of patients.  Collectively, they touched thousands of lives and helped improve health in Alabama."