From the President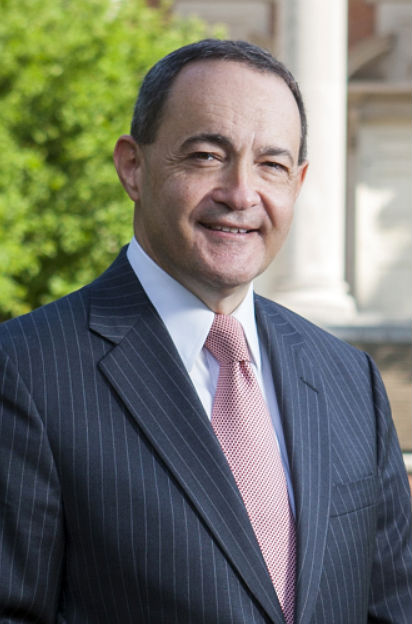 Dr. Andrew Westmoreland
There are many great institutions of higher education, but there is only one Samford University. Here, a dedicated faculty and energetic students join to create a community of learning and faith like no other. The beauty of Samford's campus is virtually matchless, but it pales in comparison to the quality of our people. From the classrooms and laboratories to the artistic stages and athletic venues, the minds and souls of Samford people make the real difference. Samford people bring the best, they are demanding and compassionate, they know the importance of engaging the world with a faith that calls them to serve. Each Monday, I share one of their incredible stories to illustrate how our people impact the world.
Monday Mission, May 8, 2017
We inducted the inaugural members of the Samford Athletics Hall of Fame on Saturday evening.
It is a stellar class, including Walt Barnes, Lauren Blankenship, Bobby Bowden, Wally Burnham, Cortland Finnegan and Charlie Owens.  As they spoke, the inductees caused the members of the audience to laugh, to cry and to be inspired.  Perhaps the most poignant moment came during the remarks of Cortland Finnegan, standout football athlete at Samford and NFL star, when he spoke across the crowded room to his mother, acknowledging her challenges as a single mom and thanking her for the sacrifices she made on his behalf.  Cortland credited Samford for his success, as well, but every person in the room on Saturday night knew that his character was shaped by a slight lady, beaming through her tears as her son spoke of his love for her.
The world is better because of Cortland Finnegan and the gentle toughness of his mother.