From the President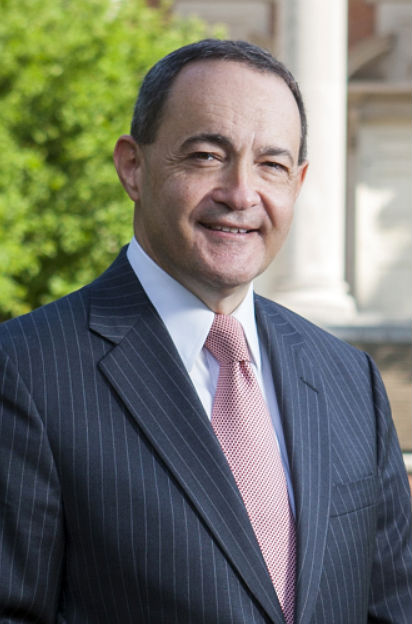 There are many great institutions of higher education, but there is only one Samford University. Here, a dedicated faculty and energetic students join to create a community of learning and faith like no other. The beauty of Samford's campus is virtually matchless, but it pales in comparison to the quality of our people. From the classrooms and laboratories to the artistic stages and athletic venues, the minds and souls of Samford people make the real difference. Samford people bring the best, they are demanding and compassionate, they know the importance of engaging the world with a faith that calls them to serve. Each Monday, I share one of their incredible stories to illustrate how our people impact the world.
Monday Mission, July 16, 2018
Philip Poole, recently retired as Samford's Executive Director of University Communications, has written and edited a few thousand news releases, making known the accomplishments of our students, faculty, staff and alumni.
Turning the tables on Philip, he was featured in a release last week from the Public Relations Society of America (PRSA), announcing his selection as one of 11 new inductees of the College of Fellows, an organization comprised of approximately 350 public relations professionals from across the United States.  The PRSA characterizes the selection as "the pinnacle of a professional's career."  Philip has earned this recognition and we are proud of him and grateful for his service.  Despite his new membership in the prestigious College of Fellows, I think Philip might say that the pinnacle of his career has actually been found through the investment of his life in the lives of others.  Our very best wishes to Philip and Shellyn.   
The world is better because of the faithful service of Philip Poole.