From the President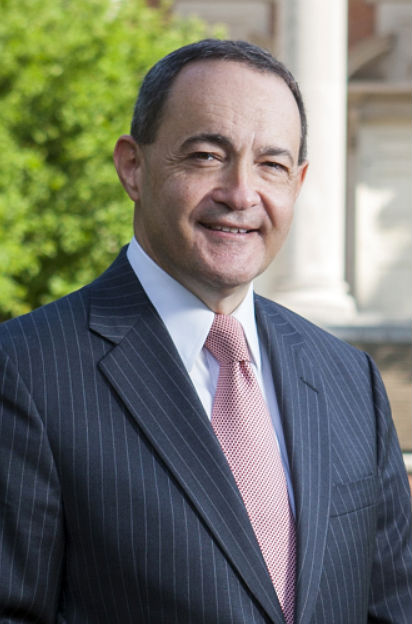 Dr. Andrew Westmoreland
There are many great institutions of higher education, but there is only one Samford University. Here, a dedicated faculty and energetic students join to create a community of learning and faith like no other. The beauty of Samford's campus is virtually matchless, but it pales in comparison to the quality of our people. From the classrooms and laboratories to the artistic stages and athletic venues, the minds and souls of Samford people make the real difference. Samford people bring the best, they are demanding and compassionate, they know the importance of engaging the world with a faith that calls them to serve. Each Monday, I share one of their incredible stories to illustrate how our people impact the world.
Monday Mission, July 17, 2017
Jeanna and I spent the past few days at a retreat in Jackson Hole, Wyoming for new presidents of Christian colleges and universities.
 (No, we are not new; we were helping new presidents and spouses!)  As I was buying the requisite Diet Coke for Jeanna in the Jackson Hole airport, I glanced nearby and saw Claire Goodson  and her parents.  Claire earned her undergraduate degree at Samford two years ago and completed work on her MBA in May.  Claire and her mom and dad were wrapping up a family trip before she begins her brand new job this week.  There are two points to this story:  a) you run into Samford people wherever you go and b) our graduates are getting great jobs.  By the way, the Goodson family had wonderful things to say about Claire's entire Samford experience, especially our outstanding program in track and field sports, where Claire excelled.
The world is better because of the good work of Samford people.