From the President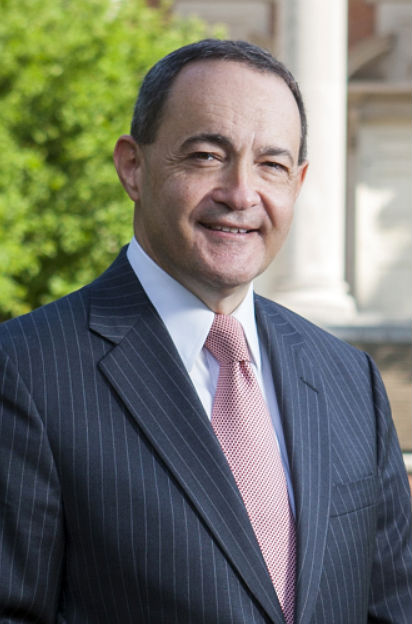 Dr. Andrew Westmoreland
There are many great institutions of higher education, but there is only one Samford University. Here, a dedicated faculty and energetic students join to create a community of learning and faith like no other. The beauty of Samford's campus is virtually matchless, but it pales in comparison to the quality of our people. From the classrooms and laboratories to the artistic stages and athletic venues, the minds and souls of Samford people make the real difference. Samford people bring the best, they are demanding and compassionate, they know the importance of engaging the world with a faith that calls them to serve. Each Monday, I share one of their incredible stories to illustrate how our people impact the world.
Monday Mission, December 18, 2017
Following our second commencement ceremony on Saturday, I was headed back to Samford Hall to put away my academic robe when I encountered the father of one of our December graduates.
My mind was still jumbled from the activities of the morning so I can't remember his exact words, but the essence is easy to recall.  He began by saying that, of all the money he has ever spent, even with sending three children to three other universities, he didn't think he had ever made a better investment than in the experiences his daughter received at Samford.  He spoke of the ways in which his daughter had grown, academically, emotionally and spiritually.  He praised the members of our faculty.  He spoke in glowing terms of our students.  I found myself carried away, as I always am, with the depth of gratitude that I also feel for Samford, as an employee, as the parent of a graduate and as a lifelong admirer for the timeless goals of education.     
The world is better because of Samford University, a unique, beautiful, flawed, aspiring, hopeful place.  Jeanna and I wish the happiest of Christmases for each of you.