From the President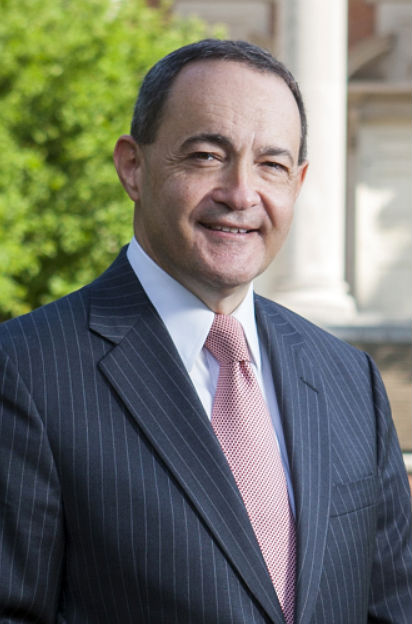 Dr. Andrew Westmoreland
There are many great institutions of higher education, but there is only one Samford University. Here, a dedicated faculty and energetic students join to create a community of learning and faith like no other. The beauty of Samford's campus is virtually matchless, but it pales in comparison to the quality of our people. From the classrooms and laboratories to the artistic stages and athletic venues, the minds and souls of Samford people make the real difference. Samford people bring the best, they are demanding and compassionate, they know the importance of engaging the world with a faith that calls them to serve. Each Monday, I share one of their incredible stories to illustrate how our people impact the world.
Monday Mission, December 12, 2016
Emily Hynds, Chair of Mathematics and Computer Science and our Faculty Athletics Representative, often reminds me of the efforts of our student-athletes to attain academic progress.
She sent me this message a few days ago, illustrating the commitment of the members of the volleyball team as they hosted (and eventually won) the SoCon tournament:
After the win (in the tournament) on Sunday, it was decided that the volleyball team would not attend classes on Monday in order to prepare for the last night.  Kind of like it would be if the championship was somewhere else.  I spoke with Larry Harper, who has a couple of the players in his class this semester.  They had a test on Monday and he had communicated with them that he was more than happy to arrange for them to take it later.  They told him that they had found time on Sunday to prepare and that they would be in class on Monday to take the test, in spite of the fact that no one was requiring it!
The world is better because so many Samford students exceed expectations.