Published on April 28, 2021 by Jenée Spencer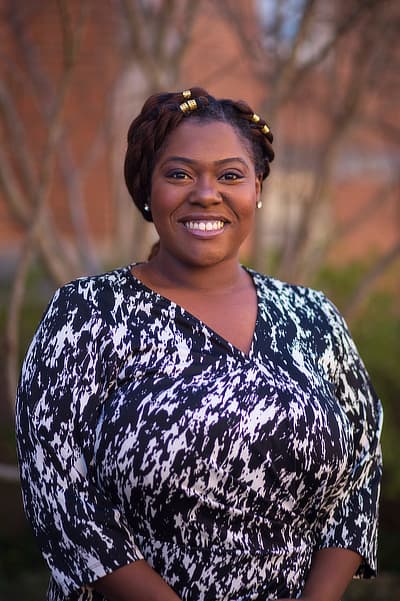 Diversity is the "hot topic" of many of our conversations as of late. There are constant discussions about the nuances of race, culture, ethnicity and our ever-present biases, both implicit and explicit. Many times, when we discuss diversity and inclusion, we do so in an outward fashion. We learn to be thoughtful and intentional when considering members of our community that differ from us. We discuss the many ways that others are unique and the valuable contributions that culturally diverse groups provide when brainstorming, problem solving and collaborating in a variety of settings. Recently, I have begun to think that a valuable part of the conversation is missing and that is the idea of recognizing and addressing internalized biases that we have about ourselves and others who represent our racial or ethnic demographics.
As a Samford community member of color who often works with other historically underrepresented groups, I have noticed that we often need to "reprogram" our thinking because we have, inevitably, also taken in those inaccurate, conflated, or false narratives about ourselves. There is so much beauty in each of us and, unfortunately, the negative aspects of who we are can be more readily enforced in the media and other trusted methods of influence. The unique, multi-faceted side of diverse cultures is not always properly reinforced. Many historically underrepresented groups had, and continue to have, limited access to points of cultural pride and ethnic history as they were not always highlighted in our school systems or in the popular media.
Each of us is responsible for reframing the biases we have against others, but it is imperative that we also recognize the power within us. The God-courage each of us has been given is not contingent on the way the world sees us. While working to connect and empathize with people from whom you differ, be sure to uplift yourself. The Social Change model established in 1994, stresses the fact that we are all dependent on each other. The individual affects the group, which in turn affects the society and vice versa. Believing in our individual beauty and standing proudly in our place in this world is important when reframing biases we have internalized over our lifetimes.
ODII encourages the Samford community to be thoughtful when making connections because we do not want to miss what God has for us by being distracted by flimsy and unfounded barriers to connection. Let us be sure to honor our individual beauty as well so that we can empower ourselves to meet challenges and continue to succeed with excellence. You are significant; stand strong in your brilliance.