Published on March 25, 2021 by Cameron Thomas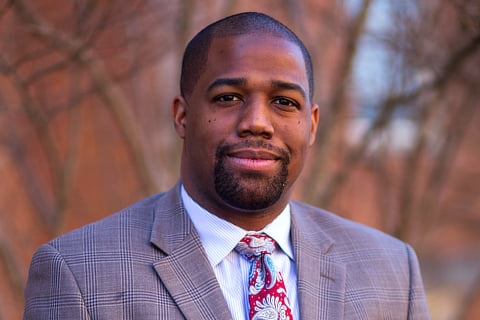 How can an institution with Christian commitments be committed to diversity, equity and inclusion? Allow me to provide clarity on what I mean by these terms. These terms have distinct principles, respectfully. Robert Sellers, chief diversity officer at the University of Michigan, compares diversity, equity and inclusion to a dance. "Diversity is where everyone is invited to the party. Equity means that everyone gets to contribute to the playlist. Inclusion means that everyone has the opportunity to dance." Samford University espouses in its vision statement, "anchored in Christian understanding, Samford University will be a diverse community…"
We are positioned to lead such conversations and position ourselves as a thought leader towards diversity, equity and inclusion for institutions with Christian commitments. No sacrifice must be made of biblical fidelity to promote and make this a lived reality in our community.
Scholars agree that race is a social construct. In race being a social construct, how do we walk alongside the polarizing political ideologies to see the dignity of all who make up our community and abroad? Diversity for an institution like Samford is not a social phenomenon but rather a kingdom issue. As we survey the Scriptures, we must seek to chisel out a framework of race. The bible does not use the same classification that we would assign to race. The Hebrew Bible and New Testament would not include the same categories of pigmentation or physical features. Despite the lack of explicit categorization, Scripture displays a responsibility of how humans should interact, considering cultural and ethnic distinctions.
Recent activity in our country displays the necessity for Christian institutions to be a beacon of hope and champion the value of diversity and respect for ethnic and cultural differences. The tragic murder spree in Atlanta on March 16, 2021, provided a sobering reality of the immediacy of this need. In response, people shared sentiments and prayers for the victims and their families respectfully. Six of the eight victims were from the Asian American/Pacific Islander (AAPI) community. All victims matter to God. The limitation comes when we may desire to erase the distinctions evident in the offense against a community. The potential trauma facing those who identify in this community dictates an acknowledgment. We mourn for them and their families not singularly because of their murder but also of their denied dignity of being human beings made in the image of God. If we see them as anything less, then we deny their God-given dignity as image-bearers.
Faith is not to be compartmentalized or siloed to Christian topics, small group activity, or even our participation in virtual worship services as a Christian community. As a Christian institution, our faith foundation can engage the most abstract metaphysical concept and eradicate the most frightening social ill. Samford University represents an oasis for such a journey and exploration. We must not see this as a social issue but as a mandate to make manifest the transcendent yet imminent request of the model prayer, "thy will be done on earth as it is in heaven."
Cam Thomas '14, M.Div. '18, is the director of diversity enrichment and relations in Samford University's Office of Diversity and Intercultural Initiatives. In his role he oversees the development of an enhanced and diverse curriculum across all undergraduate and graduate programs. He manages and directs office-sponsored diversity development grants and works with the deans of all academic units to assess and formulate opportunities for diverse candidate pools in hiring. His responsibilities also include facilitating office assessments and working to increase minority alumni engagement. Thomas also serves as the senior pastor/teacher of the Mount Zion Missionary Baptist Church of Cropwell, Alabama.