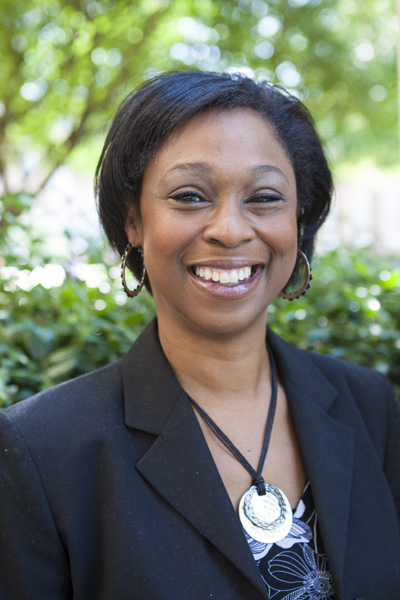 Assistant Provost for Diversity and Intercultural Initiatives and Associate Professor of Chemistry
Academic Affairs
Academic Affairs
Office: Beeson Hall 326
In 2013, Dr. Gregory answered Samford's call to direct its Office of Diversity and Intercultural Initiatives. Since then this assistant provost has led university-wide efforts in developing, implementing and monitoring programs and processes that promote and sustain diversity, equity and respect throughout Samford University.
Under Dr. Gregory's leadership the Office of Diversity and Intercultural Initiatives develops wide-ranging initiatives that engage the Samford community in multicultural curricular and co-curricular development. Her office sponsors and/or supports a variety of campus and public opportunities, including heritage celebrations, symposiums, films, convocations, tours, seminars and other events designed to enhance cross-cultural diversity, inclusion and respect. Gregory is instrumental in assisting with fundraising efforts to support students and programming for minority students. Such efforts are widely credited for aiding Samford's recruitment and retention of under-represented faculty, staff and students while also enriching its campus culture and fellowship.
To further those efforts, Dr. Gregory initiates and administers Diversity Development Grants for faculty, staff and students as well as directing student leadership development programming, including Samford's IMPACT peer mentoring program and Diversity Ambassadors. Dr. Gregory's passion for increasing underrepresented groups in STEM careers was the driving force behind the Minority Youth Science Academy. Such initiatives are designed to serve the larger community and southeast region, further promoting the mission, vision and values of Samford University.
Before assuming her current duties, Dr. Gregory served Samford as assistant professor of chemistry, student research advisor and research scientist focusing primarily on the bioremediation of pharmaceutical drugs found in wastewater. Earlier in her career she served the U.S. Department of Agriculture as a research scientist in a genetics research unit. Prior to teaching at Samford, she served on the faculty of Tuskegee University, Mississippi Delta Community College and Lawson State Community College.
Dr. Gregory continues to pursue her research/teaching interests, maintaining a laboratory and teaching chemistry-related courses as well as academic advising. Her work on bioremediation of wastewater using white rot fungus has been published in multiple scientific journals. She has also regularly presented her work in regional meetings of the American Chemical Society, as well as other conference settings.
Dr. Gregory holds a Ph.D. in organic chemistry from the Georgia Institute of Technology and a B.S. in chemistry from Jackson State University. She completed her post-doctoral training at the U.S. Department of Agriculture Research Service Unit in Stoneville, Mississippi.
Her service to Samford extends to contributing to dozens of key campus committees and task forces, ranging from executive search teams to faculty committees. She serves as the advisor to the Sigma Eta Chapter of Delta Sigma Theta Sorority, Inc., and has served as the advisor to the student members of the American Chemical Society. She is a regular speaker on topics related to diversity and academic success in varied academic and civic settings.
This alumna of Momentum, Alabama's premier women's leadership program, also volunteers elsewhere, including service to Jack and Jill of America, the American Chemical Society, the PTO Board for Our Lady of Sorrows School, the Birmingham Alumnae Chapter Delta Sigma Theta Sorority, Inc. and the board of trustees for Birmingham's Sixth Avenue Baptist Church. Most recently she has been asked to serve on the board of directors for Holy Family Cristo Rey School.
Dr. Gregory and her husband, Shawn, are the proud parents of an adult son, Shawn, and energetic young teen, Shawnise.