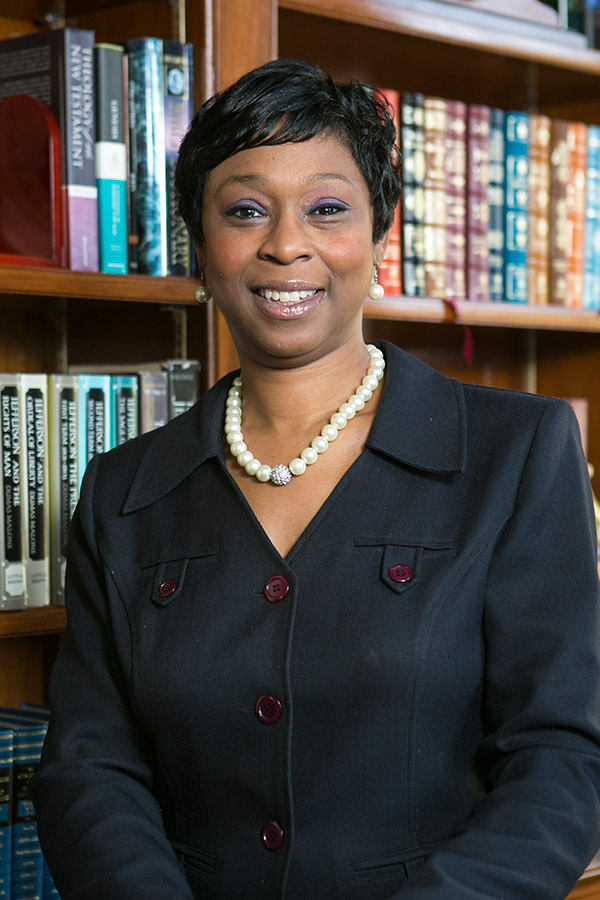 Denise J. Gregory
Assistant Provost for Diversity and Intercultural Initiatives and Assistant Professor
Academic Affairs
Academic Affairs
Office: Beeson Hall 326
In her role as Director of Diversity and Intercultural Initiatives, Denise J. Gregory oversees University-wide efforts that assist the Provost in developing, implementing and monitoring programs and processes that promote and sustain diversity, equity, and respect throughout Samford University. The Office of Diversity and Intercultural Initiatives has developed program initiatives to educate the University community on cultural events including Heritage Month Speaker Series, IMPACT peer mentoring program, and increase the amount of outreach programming in the minority community.
She serves on the University's Diversity committee and as advisor to the Sigma Eta Chapter of Delta Sigma Theta Sorority, Inc. and the Student Members of the American Chemical Society.
Gregory has taught courses at Tuskegee University and Lawson State Community College.
Gregory's research focuses of bioremediation of pharmaceutical drugs found in wastewater.  She has served as a research advisor for students and has presented the work done in her lab at national and regional meetings.
In the community, Gregory is a member of the Jack and Jill of America, The American Chemical Society, and the Birmingham Alumnae Chapter Delta Sigma Theta Sorority, Inc. Gregory is a part of the 2014 class of Momentum, Alabama's premier women's leadership program.   
Gregory received a bachelor's degree in chemistry from Jackson State University and her Ph.D. degrees in organic chemistry from the Georgia Institute of Technology.
Publications
Bosworth, B. G.; Small, B. C.; Gregory, D., Kim, J.; Black, S.; Jerrett, A.

Effects of rested-harvest using the anesthetic AQUI-S

™

on channel catfish,

Ictalurus punctatus

, physiology and fillet quality. Aquaculture2007, 262, 302-318.
Gregory, D.J.; Waldbieser, G.C.; Bosworth, B.G. Cloning and characterization of myogenic regulatory genes in three Ictalurid species. Animal Genetics 2004, 35, 425-430.
Henderson, P.T.; Jones (Gregory), D.; Hampikian, G.; Kan, Y.; Schuster, G. B. Long distance charge transport in duplex DNA: the phonon-assisted polaron-like hopping mechanims. Proc. Natl. Acad. Sci. U.S.A. 1999, 96, 8353-8358.