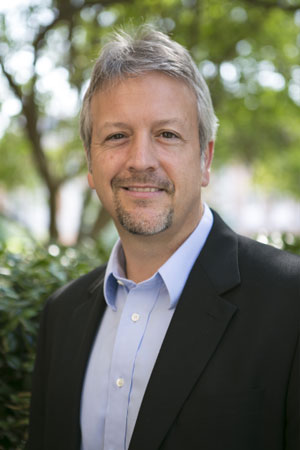 University Professor
Academic Affairs
Metress serves as University Professor, working with the provost's office to promote interdisciplinary teaching, learning, and scholarship. Before that, he served as the Founding Director of the University Fellows Program (2008-2012), raising more than $1,000,000 to create and sustain initiatives such as the Great Ideas Summer Institute, the Daniel Foundation International Study Scholarship, the Alabama Power Foundation Summer Research Program, and the University Fellows' study abroad program in Italy. From 1993-2008, he was a member of the English Department, serving in the fall of 2003 as a Visiting Professor of Humanities and Social Sciences at Kalmar University in Sweden. He has won several teaching awards, most recently the 2009 George Macon Memorial Award, given annually to a Samford faculty member for outstanding performance as a teacher and mentor to students. He also served as the university's NCAA Faculty Athletic Representative for sixteen years.
Metress has published more than ninety essays and reviews, with his work appearing in journals such as the Southern Review, the African-American Review, and Studies in the Novel, as well collections such as The New Encyclopedia of Southern Culture and The Cambridge Companion to the Literature of the Civil Rights Movement (forthcoming).He has also published four books: The Critical Response to Dashiell Hammett (Greenwood, 1995), The Lynching of Emmett Till (Virginia, 2002), and Emmett Till in Literary Memory and Imagination (LSU, 2007; co-edited with Harriet Pollack, Bucknell University) and Memory, Invention, Delivery: Transmitting and Transforming Knowledge and Culture in Liberal Arts Education (UPA, forthcoming 2015; co-edited with Richard Dagger, the University of Richmond). The Lynching of Emmett Till was a university press bestseller and was featured in news stories in the Washington Post, the New York Times, the Atlanta Journal Constitution, and Nation magazine. In 2003 the Association of American University Presses named the book among its "Best Books for Understanding Race Relations in the U.S.," and the collection has been used in courses in more than 100 colleges and universities.  He is currently at work on a study of Birmingham in civil rights memory, the focus of an interdisciplinary course he taught   at the Birmingham Civil Rights Institute in 2013. He has also lectured widely on the intersections of literature and history, including invited talks at the University of Alabama, the University of Virginia, Fisk University, the University of Connecticut, and Wolfson College, Oxford.
Metress received a bachelor's degree in English from St. Mary's University (San Antonio) and M.A. and Ph.D. degrees from Vanderbilt University.