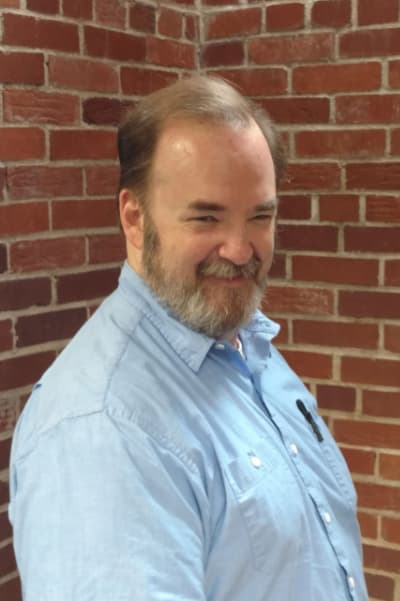 Systems Librarian
Academic Affairs
University Library
430 University Library
Ed Cherry is the Systems Librarian. In that position, he is responsible for managing the library's computer systems, including personal computers, printers, and servers. He previously served as Reference Librarian specializing in Government Documents at Samford University. Before coming to Samford, he was a Reference Librarian in a public library.
Degrees and Certifications
MLS, University of Alabama, 1984
BA, Samford University, 1983
Liaison Areas
Howard College of Arts and Sciences
Biblical & Religious Studies
Mathematics and Computer Science
Philosophy
Psychology
Selected Publications
Cherry, Ed, Stephanie Havron Rollins, and Toner Evans. "Proving our worth: The impact of electronic resource usage on academic achievement." College & Undergraduate Libraries 20, no. 3-4 (2013): 386-398.
Selected Presentations
Cecil, Cheryl S., C. Ed Cherry, Kimmetha Herndon, Lori A. Northrup, Jennifer R. Taylor, and Lauren M. Young. (2016, December). Samford University Library Assessment Since 2008, webinar. Alabama Association of College and Research Libraries.
Cherry, E. (2012, October). Promoting Our Value: Tying Use of Electronic Resources to Academic Success. Southeastern Library Association / Georgia Council of Media Organizations conference, Macon, Georgia.