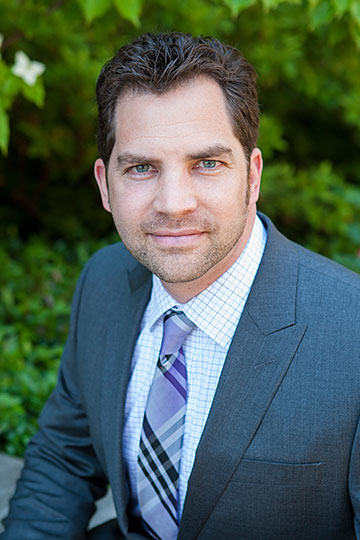 Executive Director of Web and Creative Services
Marketing and Communication
Web Services
Office: 402 Samford Hall
Todd is the Executive Director of Web and Creative Services at Samford University where he leads an award-winning team of Web and creative professionals responsible for protecting and promoting the university's brand.
Throughout his career, Todd's passion for helping organizations efficiently and effectively communicate with their clients has driven him to solve business problems through the innovative application of design and technology.
Todd began his career as the principal designer for the Woman's Missionary Union's flagship magazine, Royal Service. During his tenure, he taught FreeHand and Photoshop classes for designers who were making the transition to digital publishing and shared responsibility for launching the organization's current flagship magazine, Missions Mosaic.
Upon accepting a graphic design position at Details Communications, Todd embraced opportunities to specialize in digital design and development. Without the resources to hire developers, he learned to write code, build websites, edit audio and video, and author interactive media resulting in the formation of Details' New Media Group.
As Director of New Media, Todd conceived, designed, and developed E-zekiel, a low-cost, easy to use web content management system, before the arrival of popular content platforms like WordPress, Drupal and Joomla. Efficient system design coupled with early adoption of CSS and XML for templates allowed Details to provide customized websites that empowered thousands of non-profit clients of any size to promote their organizations on the burgeoning World Wide Web.
E-zekiel's success resulted in Details launching a new technology company where Todd served as Vice President of Technology and Engineering for twelve years and directed operations in their Birmingham office until their merger with In10sity.
While at Axletree Media, Todd became a Microsoft Certified Solution Developer and studied user experience and user interface design. He drew on his combined marketing, design, and development expertise to create Thrive, an integrated marketing and content delivery platform designed to help larger clients with more sophisticated marketing strategies amplify their messaging in a crowded marketplace by harnessing the combined power of the web, social media, email, text messaging, and print on-demand.
Upon his arrival as the Director of Web Services at Samford, Todd cast an ambitious vision for creating a marketing focused, mobile ready, search optimized, and standards compliant website that produced measurable results. Over the next few years, the web and digital marketing team systematically renovated Samford's primary web property to realize that vision and deliver an outstanding 84% increase in annual visitors and 96% increase in visits from search engines.
Todd's perception that clear vision and leadership are paramount to the successful adoption of new technologies, led him to recommend and promote the establishment of a management position for social media at Samford. In collaboration with Samford's Vice President for Marketing and Communication, Todd directed the search and hire of Samford's first social media manager and was promoted to Executive Director of Web and Digital Marketing.
In collaboration with the division of advancement, web services also oversees creation, delivery, and analysis of email marketing campaigns through Emma, the university's enterprise email management system.
In addition to his professional interests, Todd enjoys photography, hiking, climbing, and camping. He also really enjoys a good cup of coffee…like enough to drive from Portland to Seattle.
Degrees and Certifications
B.S. Communications, Minor in Graphic Design
Microsoft Certified Professional
Microsoft Certified Solution Developer