Why Endowments Matter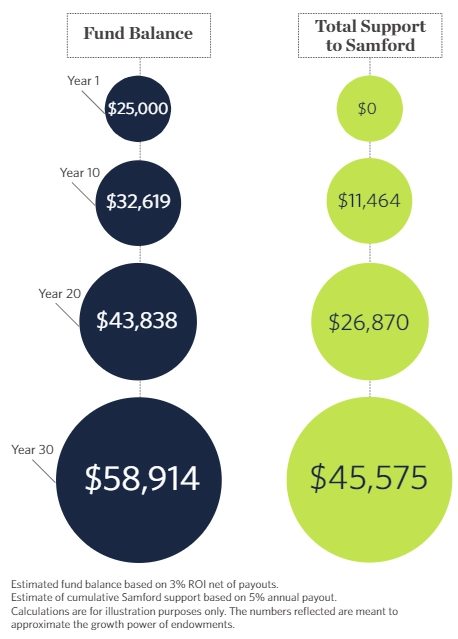 Gifts to establish endowments provide a meaningful way to make a profound and lasting impact and offer you the assurance that your investment will benefit the university for years to come.
Endowments are vitally important to Samford's future. They provide permanent, self-sustaining sources of funding—they are truly "gifts that keep on giving." While an annual scholarship is awarded until the fund is depleted, an endowed scholarship is fully invested. The scholarship is then awarded through the income the investment earns.
With an endowment, the principle of the scholarship is never spent, and it will grow over time to generate an increasing stream of funding. Your gift—and all future income from it—becomes a permanent source of funding and ensures the scholarship will last forever.
The Impact of Endowments
Student Scholarships
Support for undergraduate and graduate scholarships enables Samford to attract exceptional students and provide the utmost academic experience. Merit and need-based scholarships help cover a range of expenses from tuition and housing to study abroad opportunities.
Faculty Support
Endowed gifts in this area strengthen Samford's foundation of academic and research excellence by attracting and retaining outstanding faculty. From distinguished professorships to eminent scholars and deanships, gifts to this area fund all or a portion of a faculty member's salary, benefits or other professional enhancement expenses related to his/her position.
Excellence Funds
Support in this area provides flexible funding for a particular school and its general needs. Funds may be directed to specific focus area such as research, facility or program expansion, or faculty and student achievements.
The Endowment Process
Step 1
Endowed funds are established with a minimum gift of $25,000 that is payable incrementally over a five-year period or with retirement, insurance and investment assets or gifts from your estate.
Step 2
Advancement staff will work with you to establish guidelines which specify the purpose of your endowment. You may establish your endowment in your name or in honor or memory of someone important to you.
Step 3
Once your endowment is established, it provides a perpetual source of income, a portion of which is available for spending. You will also receive an annual report on the performance of the fund.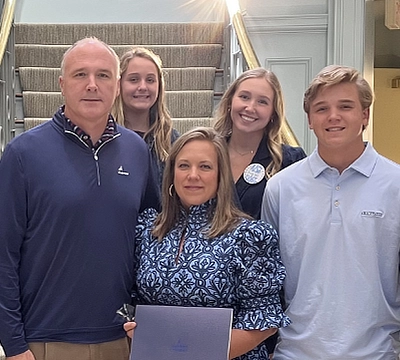 If I can trust Samford with my child, I can certainly trust them to best utilize our donation and invest in a way that meets the goals of the university.Teresa '97 and Clayton Hemphill '97
When asked why they decided to establish an endowment to Samford, Teresa answered, "If I can trust Samford with my child, I can certainly trust them to best utilize our donation and invest in a way that meets the goals of the university." The Hemphills are excited about the capital projects at Samford, and their hope is for Samford to continue to progress and improve just like it has since they graduated.