From the Hodges Lecture in ethics and leadership to service cadres, from immersion trips and Samford Gives Back to research grants, the Francis Marlin Mann Center for Ethics and Leadership provides an abundance of resources and opportunities for students to fully participate in our local and global community.
In laboratories, theaters, libraries, and institutes on campus and around the world, our students are engaged in a wide array of scholarly and creative projects. Undergraduate students have the opportunity to participate in service cadres, community based learning experiences, independent study courses that integrate field work, and internships.
The Mann Center also fosters engaged scholarship opportunities for graduate students, facilitating links with local community partners and agencies to create engaged teaching, learning, research, and service opportunities. The goal is to integrate engagement, outreach, and public scholarship opportunities with students' disciplinary expertise.
PACT and Service Cadres
The Mann Center coordinates service cadres each semester that integrate faith and learning through action. These service cadres engage students with community partners in the greater Birmingham community in meaningful and mutually beneficial ways. Students must participate in an orientation and debriefing sessions in addition to serving weekly with their community partners. Current community partners include East Lake United Methodist Church, the Exceptional Foundation, Habitat for Humanity, NorthStar Youth Ministries and Restoration Academy.
The partnerships are coordinated by Samford students through Partners Acting in the Community Today (PACT). PACT's service liaisons serve as a crucial link between Samford University and the greater Birmingham community by connecting students with ongoing service opportunities. See the list of current community partners and service opportunities below.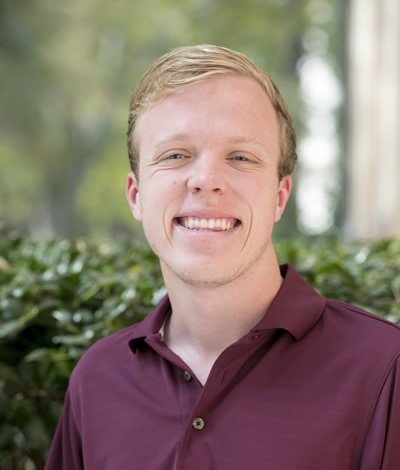 Cornerstone School
Service Liaison: Blake Savage
Cornerstone is a Christ-centered school offering high-quality education in the inner-city. Participants in this cadre tutor students or help with P.E. classes.
Desert Island Supply Co.
Service Liaison:
Desert Island Supply Co. (DISCo) is an organization that offers creative writing workshops for middle school students. Samford students help DISCo teachers with creative writing workshops for students at Putnam Middle School.
East Lake United Methodist Church
Service Liaison: Sam Hudson
East Lake United Methodist Church strives to meet the needs of Birmingham's East Lake community by offering a variety of programs including an afterschool program for youth and a Saturday farmer's market.
The Exceptional Foundation
Service Liaison: Caroline Albright
The Exceptional Foundation provides year-round services to individuals with special needs who have reached the age of 21 and no longer receive services from school systems.
Habitat for Humanity
Service Liaison: Julia Swett 
The Greater Birmingham Habitat for Humanity works to make quality, affordable housing solutions available to low-income families.
NorthStar Youth Ministries
Service Liaisons: Casey Cunningham and Mary Katherine Stanley
The mission of NorthStar Youth Ministries is to help urban youth find their direction in life through high quality, holistic programs within a nurturing Christian environment. NorthStar relies on volunteers to run its soccer clubs, art classes, book clubs, Bible clubs, and tutoring program.
Restoration Academy
Service Liaison: Rachel Clark
Volunteers at Restoration Academy work individually with students from remedial to accelerated and offer in-school and after-school tutoring.
Please email serve@samford.edu with any questions about PACT & Service Cadres.
Micah Fellows
Micah Fellows is a four-year honors college experience grounded in the wisdom of Micah 6:8: "And what does the Lord require of you? To act justly, and to love mercy, and to walk humbly with your God." Micah Fellows devote their minds and talents to making Birmingham, and the world beyond, a better place. Through innovative course work, high-impact community development and service abroad, the Micah Fellows program will provide an intentional university experience connected to the world around you.
Micah Fellows will receive internship placements with Birmingham service organizations, an exclusive Micah Fellows spring break service immersion trip, a $3,000 service abroad scholarship, priority registration, innovative discussion cadres. Students interested in the Micah Fellows Program can apply for the program or contact Micah Fellows coordinator, Caroline Janeway, at cmwilli3@samford.edu or 205-726-2841.
Samford Gives Back
Samford Gives Back offers an opportunity for Samford students to meet an expressed community need off-campus. Samford Gives Back provides an entry point for Samford students to be exposed to the greater Birmingham community, meet a specific need of a community agency or entity and initiate relationships beyond Samford's campus. A student-led Leadership Team organizes and plans the event with supervision from the Director of Community Engagement.
Samford Strong Leadership Academy
The Samford Strong Leadership Academy began in 2014 as a partnership between the Mann Center and Athletics to foster character development in Samford student-athletes. This seminar series brings athletes to campus to share their personal testimonies focusing on the importance of faith and character to success in all areas of life.
Awards & Scholarships
The Mann Awards for Leadership and Character and McDade Scholarship
The Frances Marlin Mann Awards for Leadership and Character are annually awarded to eleven students from each of the university's 10 academic schools and athletics program. Students are nominated by deans and other university executives and selected based upon their consistent leadership and strong character, including humility, courage, self-control and justice.
Additionally, one student is awarded the Joe McDade Scholarship, which honors a 1961 alumnus. Nominees must demonstrate a life and character lived in the spirit of Christ, a contribution to the overall betterment and well-being of the University, participation in a wide range of campus life, leadership ability, an embodiment of the overall goals, mission, and spirit of the university, and a commitment to the long-range development and well-being of the university.
Graduate Students
Graduate students may also participate in service cadres and immersion trips if they so desire.