Posted by Kara Kennedy on 2014-09-16
Ever wonder if your pet has what it takes to be a winner? You now have a chance to find out by entering your pet in the all-new pet photo contest, launched this week by the Samford Alumni Association. The contest is open to all alumni, students, parents of current students, donors and Samford employees.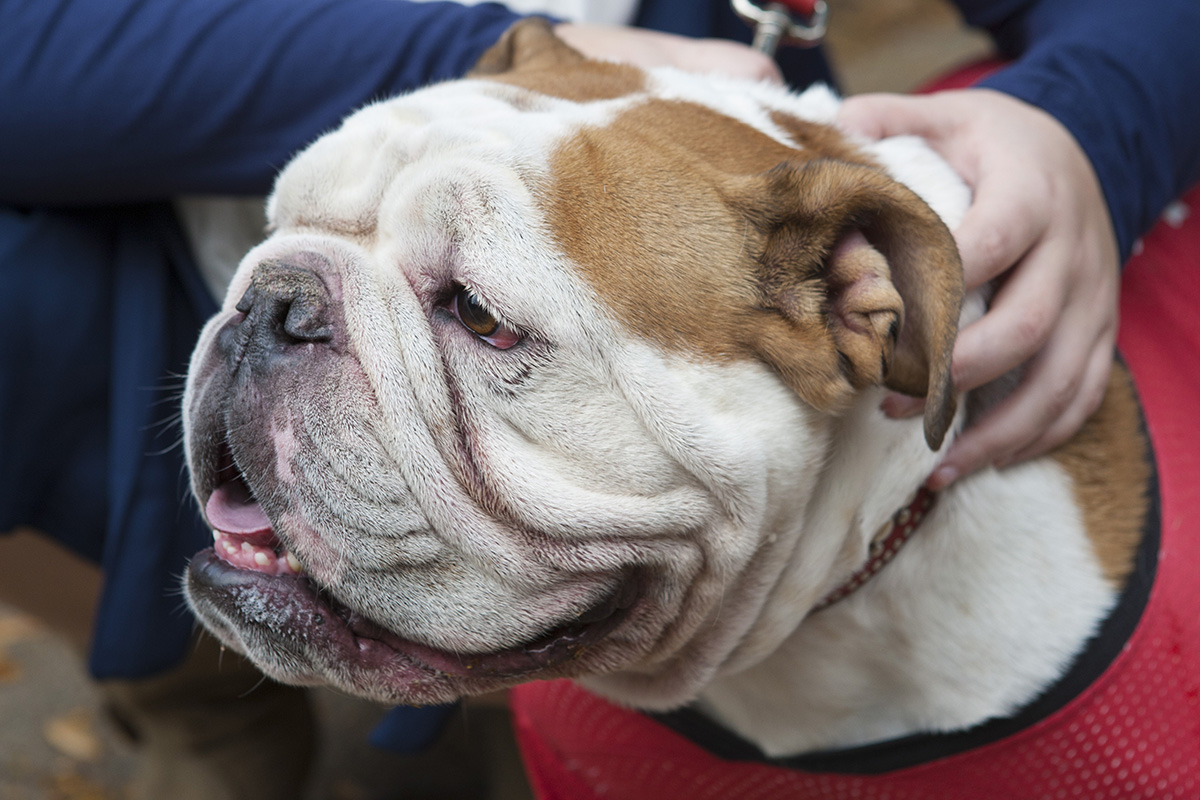 The Samford Alumni Association will be accepting photo entries submitted through email, Facebook, Twitter or Instagram through Oct. 17. After Oct. 17, 16 finalists will be selected by a committee, and voting for the top 16 will begin Oct. 20.
"We are happy to present this new opportunity to involve all those who love Samford, and to showcase their pets," said Lauren McCaghren, senior director of Alumni Programs and Annual Giving. "The contest is a fun way for people to support our programs and scholarship funds, and we are really excited to see the variety of the photos submitted."
The top 16 finalists will be selected based on originality, creativity and Samford spirit. To enter the contest, simply upload your pet's photo to Facebook, Twitter or Instagram using the hashtag #samfordpets and include the following information:
1. Pet's Name
2. Owner's Name
3. Fund the pet would like to donate to
4. Short pet bio of 100 characters or less
5. The Samford Pet Photo Contest hashtag #samfordpets
You also can enter the contest by sending an email to supets@samford.edu. Entries without #samfordpets will not be considered.
On Oct. 20, the 16 finalists will be notified by their method of photo entry. Then, the pets will begin to promote and fundraise for their favorite scholarship fund at Samford. The pet that raises the most money by 1 p.m., Saturday, Nov. 1 will be named the pet photo contest winner and will be named Rex the Bulldog's official sidekick for the 2014 academic year.
Individuals can vote for their favorite pet by donating one dollar or more to the pet's preferred Samford fund or scholarship. Individual voting is unlimited. The pet that raises the most money will become the pet photo contest winner; every vote and donation counts. Individuals can also vote on the University Quadrangle during homecoming, Saturday, Nov. 1.
The winner of the contest will be announced during the Samford vs. Concordia football game Nov. 1. The winning pet will receive an official Samford Pet Medallion, a congratulatory letter signed by Rex, an assortment of pet items valued at more than $100 and will be featured on the video scoreboard during the football game.
For more information about the contest, visit
http://alumni.samford.edu/petcontest
.