Published on November 6, 2015 at 10 a.m. by Kristen Padilla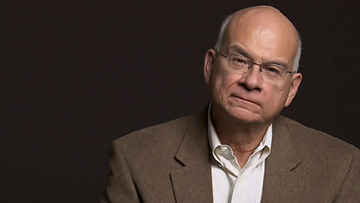 Samford University's Beeson Divinity School has announced that Timothy Keller, founding pastor of Redeemer Presbyterian Church in New York City, will lecture at Samford Nov. 8, 2016.
The Election Day lecture will be open to the public as part of the school's Faith, Work and Economics series.
Keller is a renowned speaker and cofounder of the Gospel Coalition. He also is a New York Times best-selling author with two of his books, The Reason for God and The Prodigal God, having sold more than one million copies and having been translated into 15 languages.
"Keller's deep interest in this subject has resulted in his significant book, Every Good Endeavor: Connecting Your Work to God's Work, and the establishment of a major faith and work ministry at Redeemer Presbyterian Church in Manhattan," said Mark DeVine, director of the Kern Family Foundation Faith and Work grant and associate professor at Beeson Divinity School. "We look forward to Keller's visit as part of our Faith and Work series."