Published on January 18, 2017 by Kara Kennedy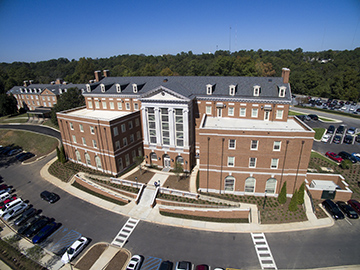 Samford University's Brock School of Business online M.B.A. program saw a significant jump in the 2017 U.S. News & World Report graduate program rankings. The recently released rankings show the program jumped 85 places from #157 to #72 nationally. It was one of the most significant jumps nationally among business schools. 
"We are pleased by this recognition but not surprised by the jump in our program ranking," said Howard Finch, Brock School of Business dean. "We know students value the convenience and flexibility of online M.B.A. education. Our faculty work hard to adapt their courses so that online classes provide the rigor and content to meet the needs of the professional workforce. Their efforts make it very convenient for those who want to get their M.B.A. online." 
Brock School of Business graduate programs offer coursework both in person and online so that students may complete their degrees at the pace and through delivery method they prefer. Students also have the option to add a concentration to their degree by taking an additional approved elective beyond the normal requirements for the M.B.A. degree. Faculty members are experts in their respective fields, and teach students the skills needed to be successful managers and leaders in the global marketplace, Finch emphasized. 
"We understand the fact that students are looking for an outstanding program that is authentic in content and adds value to their professional skill set," Finch added. "The ultimate goal is increased opportunities for success and advancement in their career. The Brock M.B.A. is recognized as a top-tier program by employers. I am proud of our faculty and students who have helped us make such a significant move in the U.S. News & World Report rankings."