Published on August 6, 2018 by Catie Bell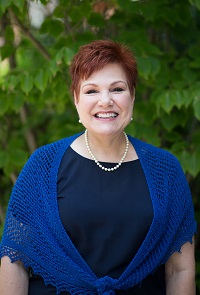 Elaine Fehringer, Ph.D., OTR/L has been named director for the new occupational therapy program in Samford University's School of Health Professions.
"We are pleased to have Dr. Fehringer join the School of Health Professions as we work toward establishing an occupational therapy program here at Samford," said Alan P. Jung, School of Health Professions dean. "She is the ideal person to work with alumni, students, colleagues, and friends to establish an extraordinary program and to assist students in answering their call to serve others as occupational therapists."
Fehringer will guide the program through the accreditation process for the Occupational Therapy Doctorate with scheduled enrollment in May 2020.
Before joining Samford, Fehringer served on faculty for 25 years at Eastern Kentucky University; prior to academia, Fehringer practiced as an occupational therapist in Sweetwater County, Wyoming. She earned her Ph.D. in rehabilitation sciences from the University of Kentucky and holds degrees from Colorado State University and the University of Northern Colorado.
"I am honored and humbled to be appointed as the program director for the developing occupational therapy program here at Samford and I am looking forward to welcoming students while assisting the school through full accreditation," Fehringer said.