Published on April 24, 2018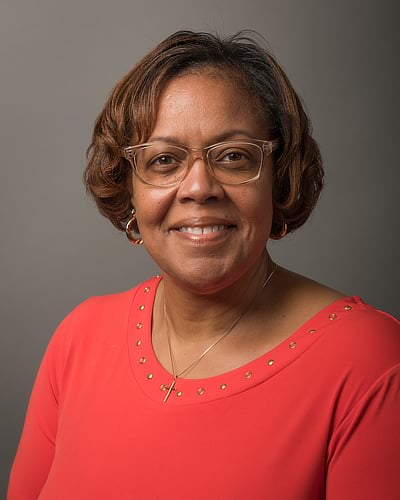 Position:  Assistant Dean, Public Interest Program and Director of Community Mediation Center, Cumberland School of Law 
Teaching at Samford since:  2005 
Bonus fact:  Adams was the 2016 recipient of the Alabama State Bar's Pro Bono award in the Mediator category and was a member of the Alabama Bar's Leadership Class for 2017. 
Why do you teach?  I teach because I learn. I learn about others and about myself. By teaching, I am challenged to stay current and to adapt cornerstone fundamentals to the learning styles of new students. 
What is one thing your students may not know about you?  This is funny—growing up I slopped hogs! 
What is your favorite activity outside of Samford?  Cooking, listening to music and dancing—all at the same time! 
As the leader of Cumberland School of Law's public interest program and volunteer/pro bono activities for Cumberland students, what reflections do you have about the service that the school and students provide within our community?  Watching the first-year law student community service project grow from 17 law students participating to more than 90 percent of the first-year law class participating has been remarkable. It reveals that the law students come to Samford already equipped with a heart for service. Then to hear community partners say, "I can't believe these students are going to be lawyers, and they're here volunteering to do this!?" is a positive reflection upon the law school's mission. The mission of Cumberland School of Law is to educate a diverse community of students with knowledge and practical skills, equipping them to become highly competent, ethical lawyers committed to professionalism and public service. 
What is one thing you want your students to know when they graduate from Samford?  Exercise the courage to be obedient to God's will for you.  At times you may feel alone, but you're not because God is with you always. 
What reflections do you have about Samford's recent commemoration of the 50th anniversary of integration on campus? The commemoration was insightful and brought clarity about where we are today. There's still work to be done and I'm encouraged that our community is equipped to take a leadership role in facing our challenges and embracing each other in the way God intended.