Why Liberal Studies?
The Bachelor of Arts in Liberal Studies allows students to craft their own course of study. Along with the liberal studies core and electives, students take courses in different cognates areas. This broad, interdisciplinary major is flexible enough to meet the needs of students interested in a variety of disciplines. Challenging students to think critically and communicate more effectively, the B.A. of Liberal Studies provide real-world knowledge and skills applicable to today's competitive job market.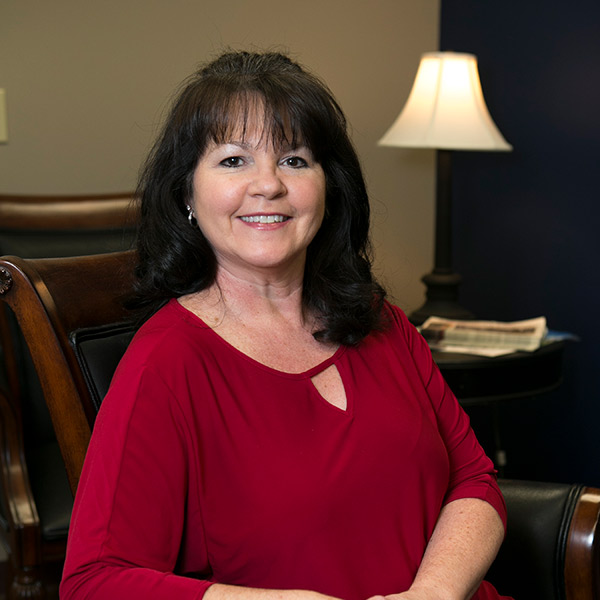 "Attending Samford Professional Studies means that a full-time working mother and wife can get the education and job promotions she has always dreamed of. Career goals become attainable."Donna Reddish '17, Human Resource Manager, Carr Allison
Outcomes
Graduates with a Bachelor of Arts in Liberal Studies are well positioned to pursue a variety of graduate study options or transition into a new career such as:
Career Possibilities
Human Resources Coordinator, Manager, Director
Corporate Trainer
Account Executive
Non-Profit Director
Policy Analyst
Social Science Human Relations Officer
Entry-level Management Personnel
Graduate Study Possibilities
Fifth-Year Master's Degree in Elementary Education
Master of Business Administration
Juris Doctor
Master of Social Work
Master of Environmental Management
Why Samford Professional Studies
There are a number of reasons to choose Samford Professional Studies including:
Low student-to-faculty ratio
Highly educated and experienced faculty who are always available to you
Receiving a curriculum tailored to the current job market
Tuition highly discounted to fit the budget of working adults
Plan of Study
The Bachelor of Arts in Liberal Studies degree has two degree plans. The full degree plan is for students who are starting from the beginning with no credits, or that have some credits, but did not earn an Associate degree.
The completer degree plan is for students who have previously earned an Associate of Science or an Associate of Arts from a community college.
Frequently Asked Questions
Is financial aid available?
Financial aid is available to qualifying students. Please contact Samford One Stop at (205)726-2905 for detailed information regarding your available aid. Please know that you must be admitted to the program and have submitted your FAFSA prior to receiving aid. Visit the website of Samford One Stop for more information.
Will you accept my transfer credit?
Most non-technical and non-remedial courses from regionally accredited schools will transfer to your degree. If you have earned an Associate of Arts degree (A.A) or Associate of Science degree (A.S.) from a state community college with a GPA of 2.0 or better, you can enter the completer degree programs and may be able to earn your bachelor's degree in approximately two years. In the completer degree program, you enter with Junior status and need only to successfully complete the 68 required credit hours to graduate.
If you have not yet received your two-year degree, transfer credit will only be considered if earned at a regionally accredited institution for academic credit and a grade of C- or better was earned. For example, we cannot accept credit for vocational/technical classes found in some short certificate or applied science degree programs. A maximum of 64 hours can transfer to Samford University.
While an official decision regarding the treatment of your transfer credit will not occur until after you have been accepted into Professional Studies. Our Associate Director, Nicole Otero, will be happy to review your unofficial transcript with you to determine which courses are likely to transfer. Please contact Nicole Otero at (205) 726-4414 to schedule a meeting.
How long will it take me to graduate?
Professional Studies offers courses in accelerated 8-week terms in the fall and spring  semesters, one 3-week term in January, and two 5-week terms in the summer. A typical full-time load is 2 courses (6 hours) per term or 4 courses per semester (12 hours). Students taking a full load are able to earn 33 hours in a year (12 in Fall A & B, 3 in January, 12 in Spring A & B, 6 in Summer I & II). If you have already earned a qualifying associate degree, you may be able to complete earn your bachelor's degree in less than two years.
Do you accept CLEP credit?
Yes, for the 2020-2021 academic year, we are happy to accept qualifying CLEP credit. Please see the Samford University catalog for specific information on the CLEP program.
Does my work experience count for credit towards my degree?
No, while Samford does not accept work experience as credit, we are happy to accept CLEP credit that exemplifies your prior knowledge. 
Do you offer online courses or programs?
Yes, we offer online courses in our degree programs: B.A. in Organizational Leadership and B.A. in Liberal Studies. Both of these degrees are fully-online. Our courses utilize Canvas, our learning management system.
Do I have to submit test scores such as SAT or ACT?
No, we do not require standardized test scores for admission.
How do I schedule an appointment?
Please contact our program Associate Director, Nicole Otero at notero@samford.edu for general questions, application questions, and to learn if the program is right for you. If you are ready to meet with an advisor to review your program of study and/or your existing college credit, please contact Nicole Otero by calling 205-726-4414.
Are scholarships available for students in Professional Studies at Samford?
Because our courses are offered at a significantly reduced rate compared to the traditional day program, generally no scholarships are awarded to Professional Studies students through Samford University. However, some students have been successful in earning small scholarships offered through corporations or professional associations or non-profit groups. Be careful! Many scams exist on the Internet for those seeking scholarships. Visit this U.S. News and World Report site for some legitimate and helpful advice on finding scholarships.
I am a veteran. What benefits are available to me?
Samford is a Yellow Ribbon school and in some cases, eligible students can receive up to 100% tuition benefits. General information regarding education benefits for veterans can be found on the Samford Student Records website.
How is Professional Studies different from the "day program" at Samford?
Many of the same faculty members teach courses in both programs. The primary difference is that because Professional Studies students tend to work during the day, they avail themselves of fewer university resources and can therefore enjoy a reduced tuition rate. Because of this, it is not possible to take courses in both the day and evening - at this time.
How do I register for classes?
You will register for your classes by contacting our Associate Director, Nicole Otero at notero@samford.edu.