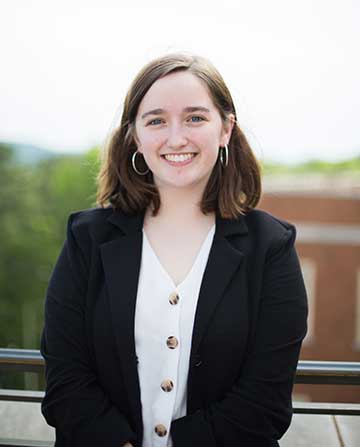 Major: Sociology
Brooke's Experience
Internship Location
Refugee Council USA
Evening Class
The Death Penalty
What types of things did you work on in your internship?
I was able to attend Judicial and Appropriations hearings on Capitol Hill, after which I wrote up memos and summaries to distribute to upper level staff. I worked alongside the nine nationally represented and federally funded resettlement agencies, and attended meetings amongst high level officials in the field and took notes to distribute. I also helped plan and staff advocacy events on World Refugee Day, as well some administrative tasks around the office.
What was your favorite part of the experience and/or what recommendations you have for future interns?
Make the most of the outside opportunities at your internship site! If there are optional opportunities, always volunteer. If your boss wants to take you out for coffee, say yes! D.C. is a very fun city to explore, but make sure you balance the fun stuff with all the extra things you can do at your internship site. The connections you make there are unmatched. I volunteered to be a server at a dinner event, and by the end of the night I had a standing job offer to work in Jordan!