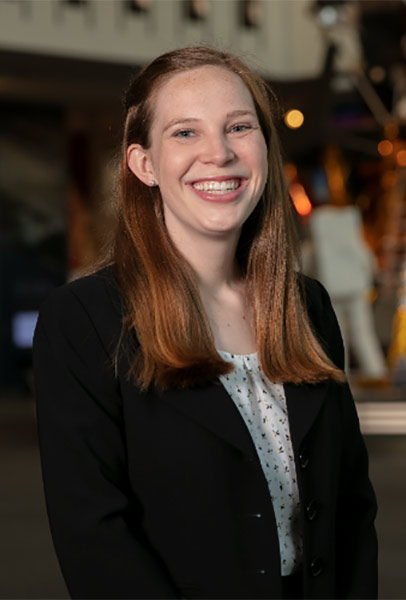 Major: History
Melanie's Experience
Internship Location
Smithsonian National Air and Space Museum
Evening Class
Nonprofit Leadership and Management
What kinds of things did you work on in your internship?
I worked in the Advancement Department working on donor research, preparing for donor visits, and preparing for a donor gala. I also had the opportunity to work with people in the Central Office of Advancement for the Smithsonian along with coworkers in different departments of the Air and Space Museum.
What was your favorite part of the experience and/or what recommendations do you have for future interns?
My favorite part of the experience was helping with the Apollo 50th celebration. The Air and Space Museum had activities all weekend surrounding the anniversary of the moon landing. It was exciting to see the whole museum work together to put on the celebration. My advice would be to take advantage of everything DC has to offer! There are so many fun and exciting things to do in DC from museums to free concerts and outdoor movies. The city is also great for making connections with professionals in your desired field. I was able to meet with a variety of museum professionals which helped me narrow my interests.