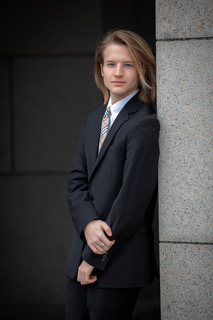 Major: Law, Politics and Society
Riley's Experience
Internship Location
Office of Congressman Don Young, Dean of the U.S. House of Representatives
Evening Class
U.S. Foreign Policy
What types of things did you work on in your internship?
I talked and wrote responses to constituents, created press briefings, attended hearings and briefings, and helped conduct research on bills and members of Congress.
What was your favorite part of the experience and/or what recommendations you have for future interns?
My favorite part of my time in D.C. was the amazing experience of working in Congress. I not only got to contribute to legislation that is currently law today, but I also had the opportunity to meet people like Speaker Nancy Pelosi, First Lady Melania Trump, and Vice President Mike Pence. I also believe the best attribute to my Political Science education came from my hands-on work with politicians and bills.
My advice to future interns is to make the most of your experience: go the second step at your internship, interview people that can give you insight to your educational and career aspirations, explore the city, and build connections. All of these things will make your internship experience be not only insightful but a time in your life you will cherish.