Published on July 26, 2017 by Isabel Girling  
Searching for Study Space?
I don't know about you, but after a couple hours of staring at my computer screen or the text in my Biology book, my brain starts to ache and become restless. Finding some sort of motivation is essential to regain that focus and continue checking off my extensive to-do list. Maybe for you that motivation comes in the form of a cinnamon raisin Einstein's® bagel or a Bangin' Berry Smoothie from Freshens® . Maybe it comes with being immersed in nature, or maybe all you need is a silent room without distractions. The variety of study spaces around Samford's campus can provide the necessary motivation to maximize your productivity as you rack your brain with complicated calculus problems or contemplate Sigmund Freud's complicated psychological theories.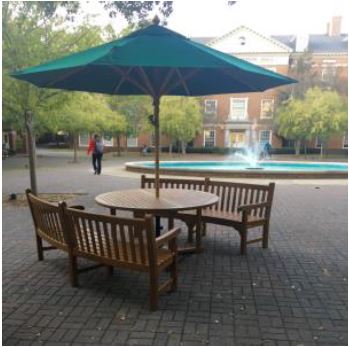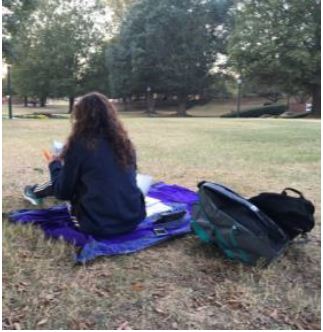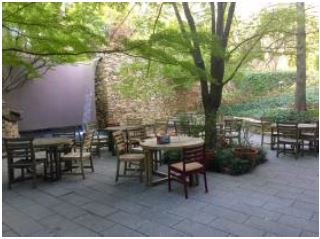 1. Harwell G. Davis Library
Marked by tall columns and the belltower, the most obvious study space is Davis Library, the culmination of Centennial Walk. Three levels provide three different study environments. For group projects, the tables on the first floor are perfect. And, well, if Einstein's® is your form of motivation, you can find it on the first floor as well. An outdoor patio is an additional plus. The second floor is quieter, with enclosed desks that shield you from distractions (like blinders on a horse). If you want absolute silence--I mean no talking allowed--the third floor is your spot. Less well-known but extremely helpful aspects of the library are the study rooms (reserved at the circulation desk on the first floor) and Technology Services on the lower level. Information about study room use can be found here, and information about Technology Services can be found here.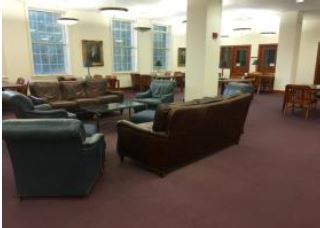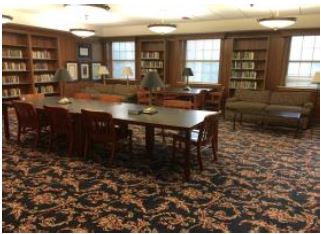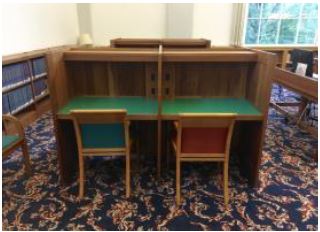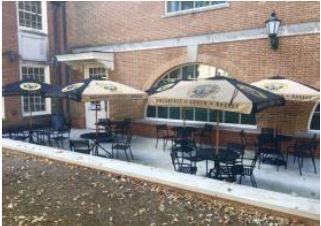 2.  Ben Brown Plaza
When walking from class to class, this study space is observable. For me it is more of a place to socialize, but I know some people can accomplish a lot here even amidst the hustle and bustle. So, if you're one of those people, go for it!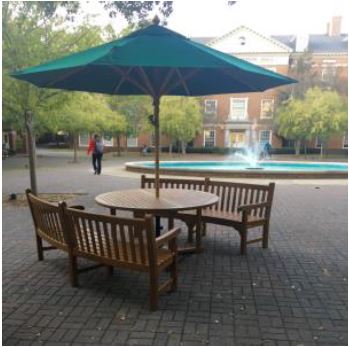 3. Quad
70 degrees outside? A slight breeze? No clouds in the sky? Grab a blanket or an Eno® and head to the Quad. Sit under a tree in the shade, and you'll be so comfortable that you'll forget all your stress and find yourself thoroughly enjoying your textbook. What could be better than perfect weather and a beautiful campus to enjoy?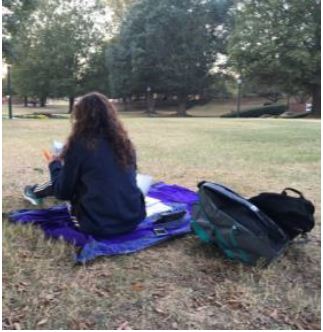 4. Food Court
Located on the first floor of the University Center, the Food Court is a central location on campus. Whether you're meeting up with friends to socialize and study or working on a group project, the Food Court has booths and tables that are available at all times (both indoors and outdoors). Chick-fil-A® and other restaurants are a delicious alterative to the Caf, and Starbucks® coffee can be a really nice treat and a great way to reward yourself for hard work.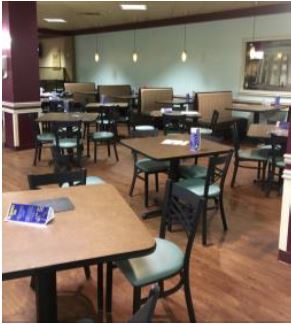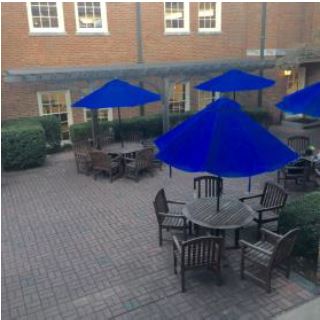 5. Harry's Coffeehouse 
Harry's is sometimes reserved for events, but throughout the majority of the day it is mostly empty and very quiet. It is located on the first floor of the University Center across from the Food Court. So grab a snack, then head into Harry's for a more study suitable environment if you're anything like me and easily distracted by people and noise.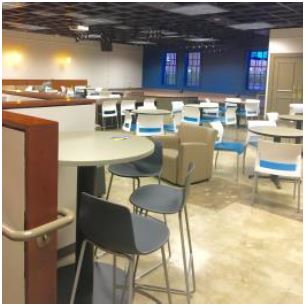 6. Lucille Stewart Beeson Law Library
You probably know that the Law Library exists, but what you may not realize is that it is open to all undergraduates (except during the law school's finals period). Although it may be intimidating to study amidst the super serious law students, perhaps being forced to sit in complete silence is beneficial for you, or maybe some of the motivation of those super serious law students will rub off onto you (here's hoping). Also, there is a lot of space available, and the hours are slightly longer. So if you're trying to get homework done at 9 pm on a Saturday night (it happens sometimes), make your way over to the Beeson Law Library. The hours can be found here.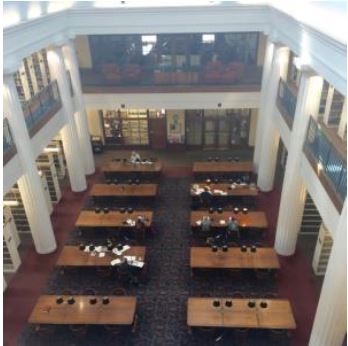 The tables located on the sides of the Cumberland Law School are also great study spaces. They are secluded and quiet and provide the perk of fresh air.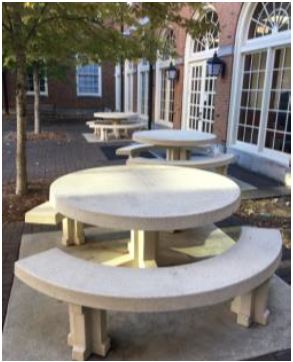 7. College of Health Sciences
Samford purchased what is now the College of Health Sciences (CHS) from Southern Living Magazine, so even if you haven't seen it before, you can probably imagine how gorgeous it is. I highly suggest checking it out; it is completely worth the walk from Central Campus. As far as study environments go, it really doesn't get much better than CHS. There are student commons with comfortable couches perfect for studying, and there are outdoor tables at Freshens and other spots surrounding the building. The food at Freshens is delicious and the smoothies are great study motivation. Trees and water throughout the building make for a calming and relaxing environment.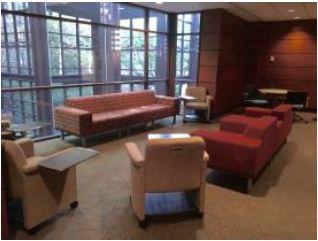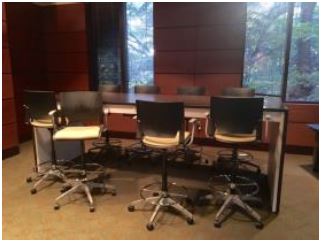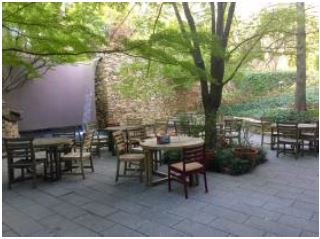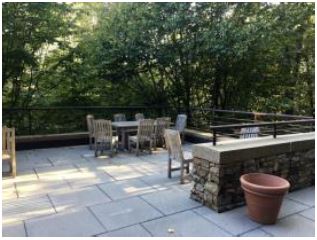 8. Brock School of Business
Cooney Hall is new, pristine, and impressive. The student commons on the second and third floor are bright, spacious, and comfortable. When the weather is nice, the balcony on the fourth floor is a perfect space. It is secluded and equipped with round study tables, and the panoramic view of campus is a big plus. The student commons and balcony are available to business majors and non-business majors alike.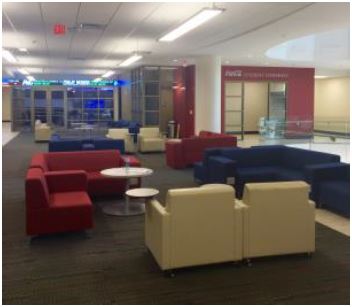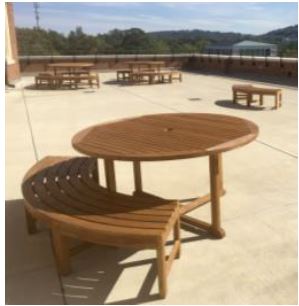 9. Propst Hall
Located under the staircase leading up to the third floor of Propst is a set of couches and a table for studying. It may seem like a random study spot, but like the business building Propst Hall is relatively new and very nice. This study space is perfect for between classes and is convenient to Beeson Woods.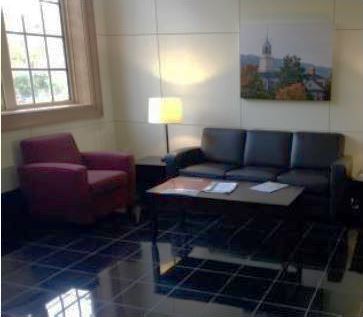 10. Residence Halls
Roommate's music too loud? Want a change of scenery? Maybe you don't want to wander far, but you can't focus in your room. Not a problem. Every residence hall has somewhere you can go to study whether it's a common area or a designated study room.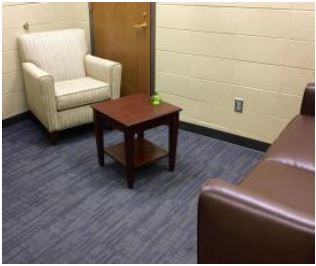 11. Healing Arts Center
If you live in West Campus and want to study at some outdoor tables, the tables outside the Healing Arts Center (across from Seibert) are convenient.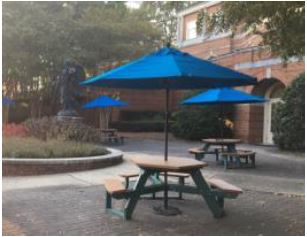 12. Commuter Lounge
Commuters, this one is for you. Yes, there is even a study space uniquely designed for commuter students to hang out and study. Recently opened, this space can be found in Seibert Hall 301F.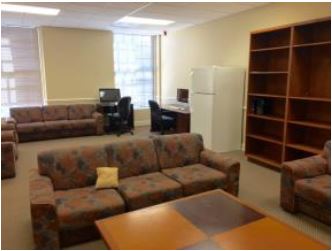 13. Reid Commons
Students are welcome to study in Chapman 213, a bright and spacious room located behind Reid Chapel. Chapman Hall is open from 7 am to midnight.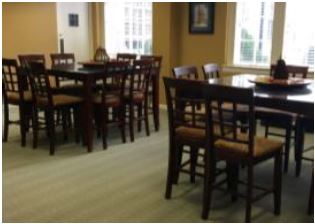 14. Divinity North 308
Divinity N308 is sometimes used for meetings, but its designated purpose is study space for English majors.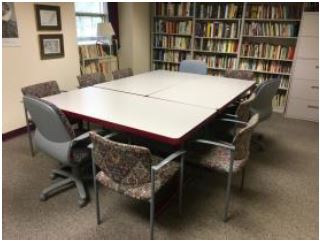 15. Dwight Beeson Hall 416
Located on the fourth floor of Dwight Beeson Hall (DBH), this study space is available specifically for professional/evening studies students.