From design and usability to development and search engine optimization, the web management program at Samford University equips students to plan, build, test, launch and evaluate modern websites focused on driving visitor engagement.
I had no idea how valuable the background classes in Web design and development would be when I started looking for a job. When my employer saw that I was able to communicate with both the design and development teams, she hired me on the spot.

Todd Cotton, Executive Director of Web and Digital Marketing, Samford University
This is a sample program page for our colleagues to follow and not an actual program of study available at Samford University.
Objectives & Goals
Students will master an understanding of the following skills:
Analysis
Design
Development
Management
Problem Solving
Sales & Marketing
Testing & Quality Assurance
Training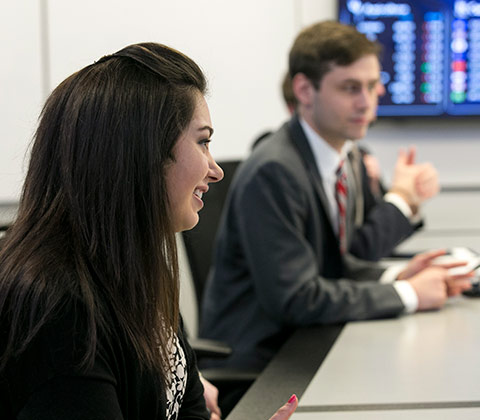 Is This Program for Me?
This program is well suited for big-picture people with attention to detail who are capable of being both creative and cerebral. In addition to being flexible and adaptable, candidates should be self-motivated, organized, love problem solving and communicate well. Web management is especially rewarding for people who appreciate a fast pace and constant change.
What Makes Us Different?
Holistic Approach
At Samford University, the web management program isn't just a collection of disconnected classes. We take a holistic approach that starts with the big picture and never loses sight of it. Professors help students better understand the component parts of web management by clearly connecting classes and curricula back to the whole. 
Experienced Professors
One hundred percent of our professors have held successful positions in industry. Program professors aren't just teaching theory from a book; they're teaching proven, real-world techniques from years of experience.
Web Management Incubator
Our Web Management Incubator (WebMI) may be the most innovative teaching and learning program in the world. WebMI is a limited liability corporation wholly owned by the university.
Donors pay the company to develop Web solutions for non-profit charities at a discounted rate. All profits are disbursed into a scholarship fund that progressively benefits students as they graduate through Samford's Web Management program.
Career Preparation
Market Ready
Through internships at WebMI, students begin applying skills learned in practical, hands-on training provided by industry experts. Our unique, immersive approach provides every web management student the opportunity to master a broad set of knowledge and skills while gaining a deeper understanding of industry challenges and solutions by experiencing various positions on every team in the business before graduation.
Career Opportunities
Director, Design
Director, Research and Development
Director, Sales and Marketing
Director, Technology and Engineering
Senior Analyst
UI Team Lead
UX Team Lead 
Internships & Fellowships
ABC Corp.
Accessible Web, Inc.
Index
Monarch Media
The Next Web
The Partnership for a Beautiful Web
Virtual Web Partners
W4
Web Management Incubator 

 
Source: Zippia.com
Accolades, Faculty & Alumni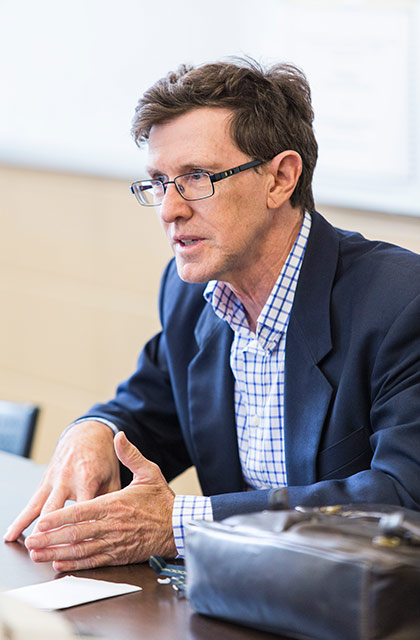 Awards & Recognition
Finalist, National Web Design Competition (2016)
Winner, International Creative Code Competition (2016)
Honoree, Best of the Mobile Web (2015)
Web Marketing (2013)
People's Choice Award (2011) 
Notable Faculty
Adam Roebuck, Teacher of the Year (2016)
Chandra Sparks Splond, Innovative Teaching Award (2015)
Donna K. Fitch, Web Design and Development Guild President (2014)
Todd Cotton, Webby Finalist (2013)
Alumni Careers
Quality Assurance
System Design
Systems Analyst
Usability Coordinator (UX)
User Interface Design (UI)
Various Web-related Team Management Positions
Web Design
Web Development
Notable Alumni
Adam Roebuck, V.P. of Analytics, Analytics, Inc. (2013)
Chandra Sparks Splond, CEO, Content Marketing, Inc. (2010)
Donna K. Fitch, President, Web Marketing 101 (2000)
Todd Cotton, V.P. of Technology and Engineering, WEB, Inc. (2013)