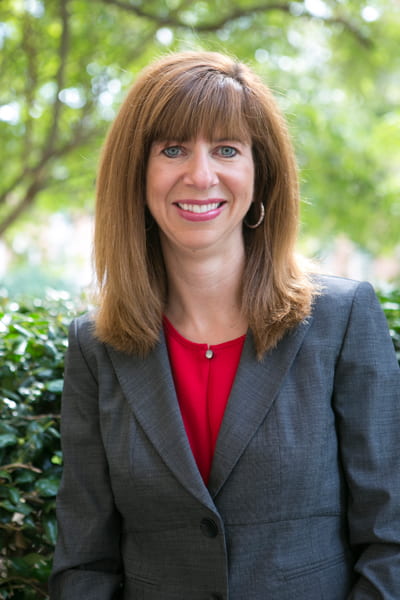 Nancy C. Biggio
Associate Provost for Administration, Associate Professor of Core Curriculum
Academic Affairs
Academic Affairs
Office: Samford Hall 215
In her role as Associate Provost for Administration, Nancy Biggio oversees University-wide efforts for student success including student retention programs. Specific areas which report to her include the Career Development Center, Disability Resources, Academic Success Center, Student Records and Academic Grants Office. In addition, Biggio works with deans and directors setting budgetary policy and allocating resources for the Academic Affairs division consistent with the University's strategic plan.   
Prior to joining the Provost's office, Biggio served as Director of the Honors Program; Director of the Center for Teaching, Learning and Scholarship; and Director of the Samford in Mission Grant, a $2 million grant from the Lilly Endowment's Programs for the Theological Exploration of Vocation. She has been on the faculty at Samford since 2005 and has taught courses at University of Alabama, University of Alabama at Birmingham, and Birmingham-Southern College.
Biggio's research is in the area of the rationality of the use of violence by religious and secular groups using an expected utility theory and she is frequently called upon to comment on terrorism and international events by local media. She serves on many committees for the University including Academic Technology and Learning Resources, Curriculum Committee, Campus Life, Business Affairs and Faculty Welfare, Retention Task Force and Undergraduate Enrollment Management. In the community, Biggio serves as chair of the Steering Committee of the Youth Leadership Forum of Birmingham and a middle school representative to the Homewood Education Advisory Board. She is also active in Homewood Schools music programs.  From 2009-2014, she served on the Junior Board of the YWCA of Central Alabama.   
Biggio received a B.A. in political science from Drew University and M.A. and Ph.D. degrees in political science from the University of Alabama.