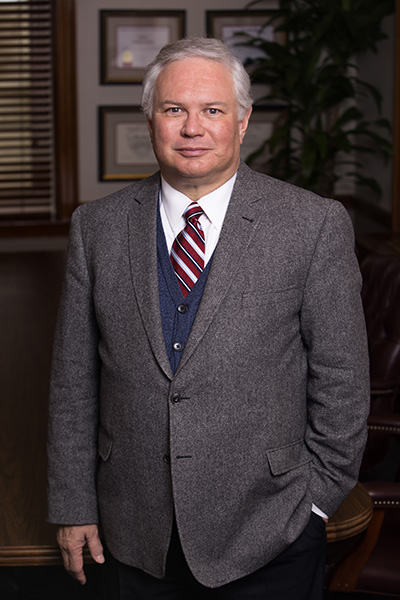 Provost and Vice President, Professor of Quantitative Analysis
Academic Affairs
Academic Affairs
217 Samford Hall
Dr. Hardin came to Samford University in July 2015 from the University of Alabama at Tuscaloosa, where he served as the Culverhouse College of Commerce and Business Administration dean. Dr. Hardin had previously served as Culverhouse's senior associate dean, associate dean for research, director of the University of Alabama's NIH Alabama EPSCoR Agency and director of Culverhouse's Institute of Business Intelligence.
Dr. Hardin's service as a Culverhouse professor of quantitative analysis, business and statistics was widely credited for establishing the University of Alabama as an internationally-known resource in the field of data analytics. His Culverhouse career followed his numerous administrative and faculty appointments at the University of Alabama in Birmingham in biostatistics, biomathematics, health informatics and computer science.
Dr. Hardin holds a PhD in Applied Statistics from the University of Alabama, MA in Mathematics from the University of Alabama, MS in Research Design and Statistics from Florida State University's College of Education, BA in Mathematics from the University of West Florida, BA in Philosophy from the University of West Florida and MDiv from New Orleans Baptist Theological Seminary. He is an ordained Southern Baptist minister.
This avid advocate for the liberal arts is also a leading scholar in analytics and knowledge discovery, big data, data visualization, data warehousing, machine learning, statistical classification models, data management and collection methodologies, research design, information and biostatistics. He is an instructor and consultant for the SAS Institute in the areas of business analytics and time series analysis. He has served as a Scholar in Residence for Loyola University, Visiting Professor at Ireland's Trinity College, and is a member of numerous professional associations, including the Biometric Society and the Institute of Mathematical Statistics. Dr. Hardin is a Fellow of the American Statistical Association (ASA), one of only four in the state of Alabama. ASA Fellows, nominated by member peers for outstanding contributions to statistical science, represent only one-third of one percent of the organization's worldwide membership.
Dr. Hardin has authored or co-authored more than 150 papers in various journals, edited numerous professional journals, authored multiple book chapters, presented more than 250 abstracts at national meetings and given more than 150 invited lectures or talks. For 25 years he served as a National Institutes of Health (NIH) grant reviewer and participated as Investigator or co-Investigator on more than 100 U.S. Department of Health and Human Services/NIH-funded projects. He has served as a consultant for other national healthcare and financial organizations and was among the inventors receiving a U.S. patent licensed to MedMined, a Birmingham-based firm dedicated to controlling hospital infection rates and improving patient care.
Dr. Hardin has served on more than a dozen professional, civic and philanthropic boards, ranging from the Business Council of Alabama to the Alabama Symphony Orchestra. He and his wife Anna Kathryn have two married children.