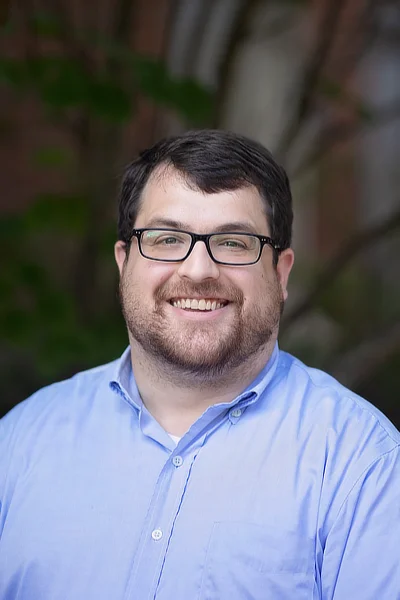 Marketing and Communication Manager, Beeson Divinity School
Advancement and Marketing
Marketing and Communication
S-217 Divinity Hall
Neal Embry joined the Samford staff in June 2023 after seven years in journalism. A native of Vestavia Hills, Alabama, he earned a degree in mass communication from the University of Montevallo in Montevallo, Alabama before beginning his professional career.
He spent two years at a daily newspaper in Jonesboro, Arkansas, before moving back home and joining Starnes Media, which publishes six newspapers in the metro Birmingham area. During his time at Starnes Media, he served as a reporter and later editor for the Vestavia Voice and later became the editor of The Homewood Star.
During his time in journalism, Neal won numerous awards in both Arkansas and Alabama for his reporting. In 2017, he was named the third-best beat reporter among larger daily papers in Arkansas by the state's press association. In his time at Starnes Media, both the Vestavia Voice and The Homewood Star received numerous awards related to ongoing education, news and business coverage, and Neal was individually recognized for a plethora of stories. In 2022, the Vestavia Voice, under his leadership, was awarded "General Excellence" in its division, the highest honor given to newspapers by the Alabama Press Association.
In his role at Samford, Neal provides leadership and expertise in the areas of marketing and communication to Beeson Divinity School, helping tell the story of what God is doing in and through Beeson's students and faculty. This includes writing stories shared with both internal and external audiences, overseeing Beeson's social media accounts, creating and updating both print and digital assets, managing newsletters and more.
Neal is a graduate of New Orleans Baptist Theological Seminary, earning a Master of Divinity with a specialization in Biblical Studies in May 2021. During his time at the University of Montevallo, he led the discipleship arm of the school's Baptist Campus Ministries, which included organizing and teaching Bible studies, small groups and overseeing the BCM's freshman ministry. He now serves as a pastoral intern at his home church, Sharon Heights Baptist Church in Brookside.
Neal and his wife, Destiny, are the proud parents of Mary-Kenneth, and they live in Gardendale. They are also parents to a bulldog named Watson and a one-eyed cat named Poppy.
Degrees and Certifications
M.Div., New Orleans Baptist Theological Seminary, 2021

B.A., Mass Communication (concentration in Print Journalism), University of Montevallo, 2013

Minor in Public Relations